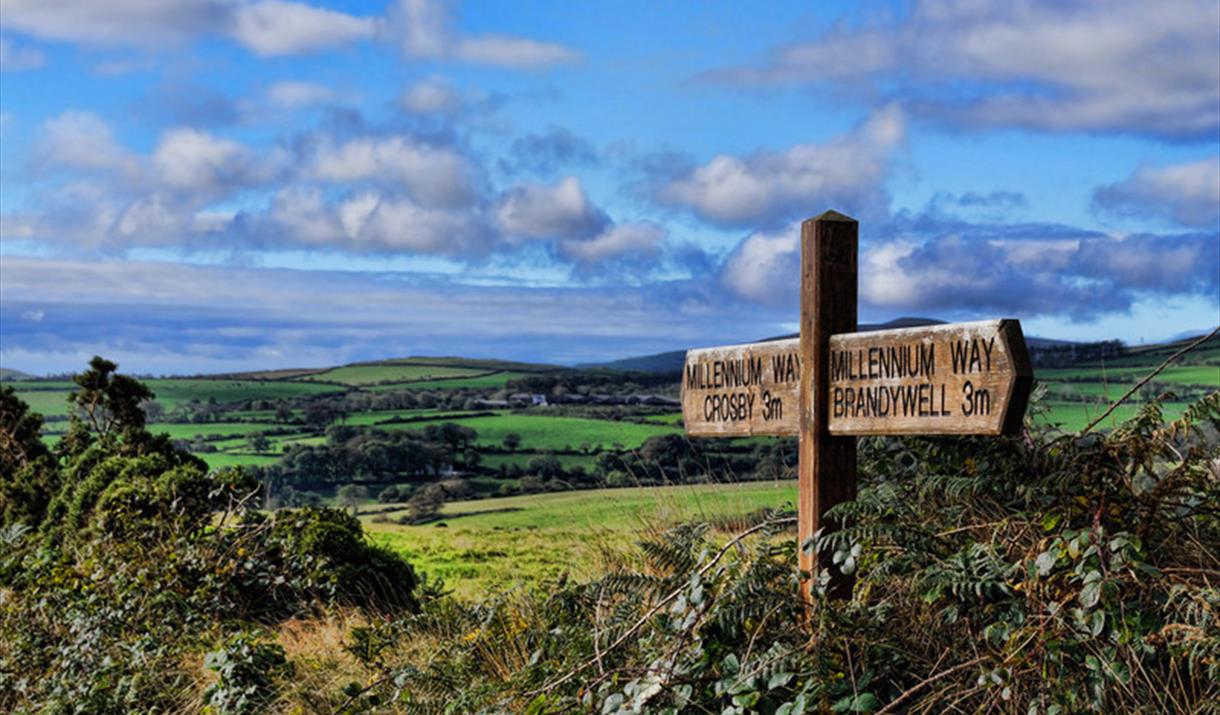 About
Ordnance Survey Map: https://osmaps.ordnancesurvey.co.uk/route/4370257/Isle-of-Man-Millennium-Way
Grading: Strenuous
Distance: 45 km / 28 miles
Start: Sky Hill, Ramsey
Finish: Castle Rushen, Castletown
The Millennium Way was established in 1979 to celebrate the 1000th anniversary of the Manx Parliament, Tynwald. The path runs through the heart of the Island from Ramsey to Castletown, covering both roads, marked paths and open moorland.
The ancient route was once known as 'Via Regia', the Royal Way along which the former Kings of Man travelled as recorded in the 13th Century Chronicles of the Kings of Mann and the Isles.
Advice and Safety Information
The whole walk can be completed by an experienced walker in a day or it can be split into two or three sections. This walk contains some steep climbs. The section from Castletown to Crosby is the easiest route, and there are convenient points along the way where you can stop at a café or use local transport.
Strenuous - walks for experienced country walkers and a very good level of fitness. The route will include some hills and rough country. Walking boots and suitable clothing are essential.
Facilities
Accessibility
Distance: Over 20 Miles
Grade: Difficult/ Strenuous