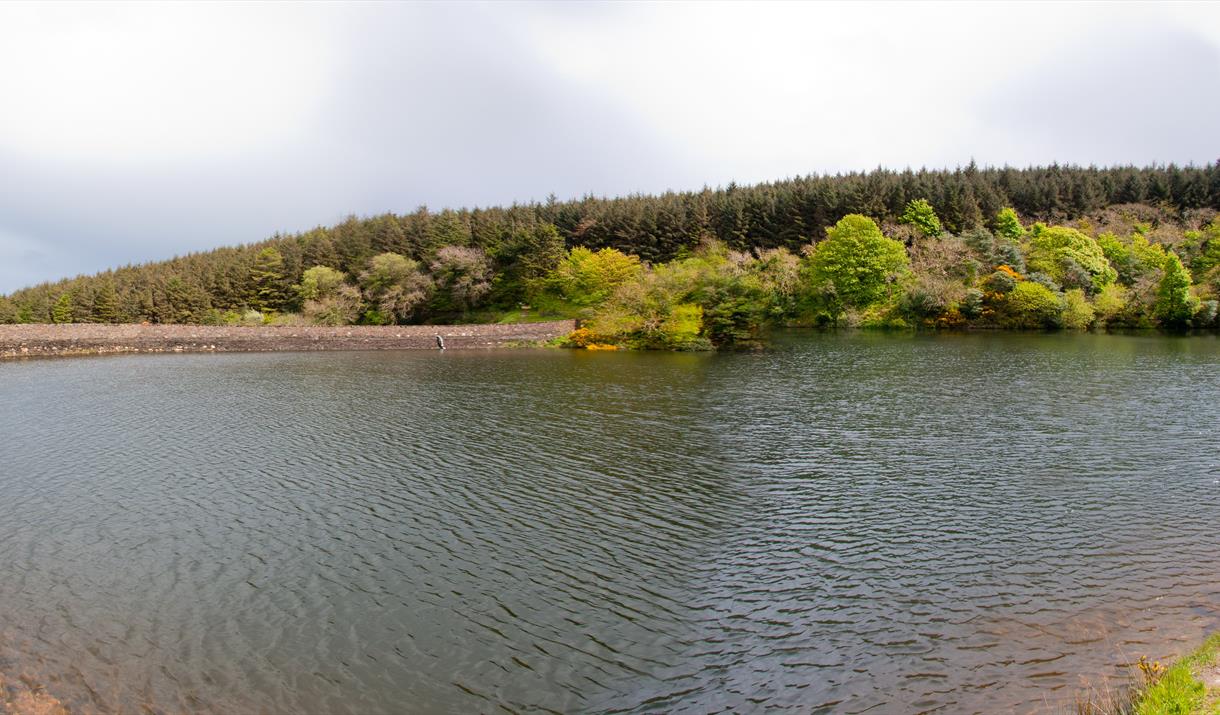 About
Ballure reservoir
Both fly-fishing and spin-fishing can be carried out.
Surface area 3.5 acres. Maximum depth 17metres. Map ref: SC 454 929. Postcode for satnav: IM7 1AB.
Ballure is a small Reservoir, located just south of Ramsey and offers a more intimate fishing experience. Fly fishing and spinning is possible from the dam wall and east bank. The west bank is not accessible due to thick bushes and trees.
This reservoir offers high quality stocked rainbow trout from 2lb upwards into double figures, along with the occasional wild brown trout. The reservoir is stocked between March and October on a regular basis. An Isle of Man Government Reservoir Licence is required to fish this reservoir.
Access to Ballure reservoir is via a steep path down the hill from car park found close to Gooseneck corner on the Mountain Road (A18) a short distance from Ramsey. The walk down to the reservoir takes approximately 10 minutes. The steep uphill walk back will take 15 minutes! If arriving from Ramsey on foot, access is via a track up from the A2 road, on the southern outskirts of town.
Parking: There is a car park at the top of the footpath running down from the Gooseneck on the A18
Season Information: In summer (10th March – 31st Oct.) there is a four fish bag limit (two for a concessionary season licence) while in winter there is a two fish limit for all licence holders. Barbless hooks must be used in winter. The reservoir is closed to fishing from 1st February to 9th March (inclusive).