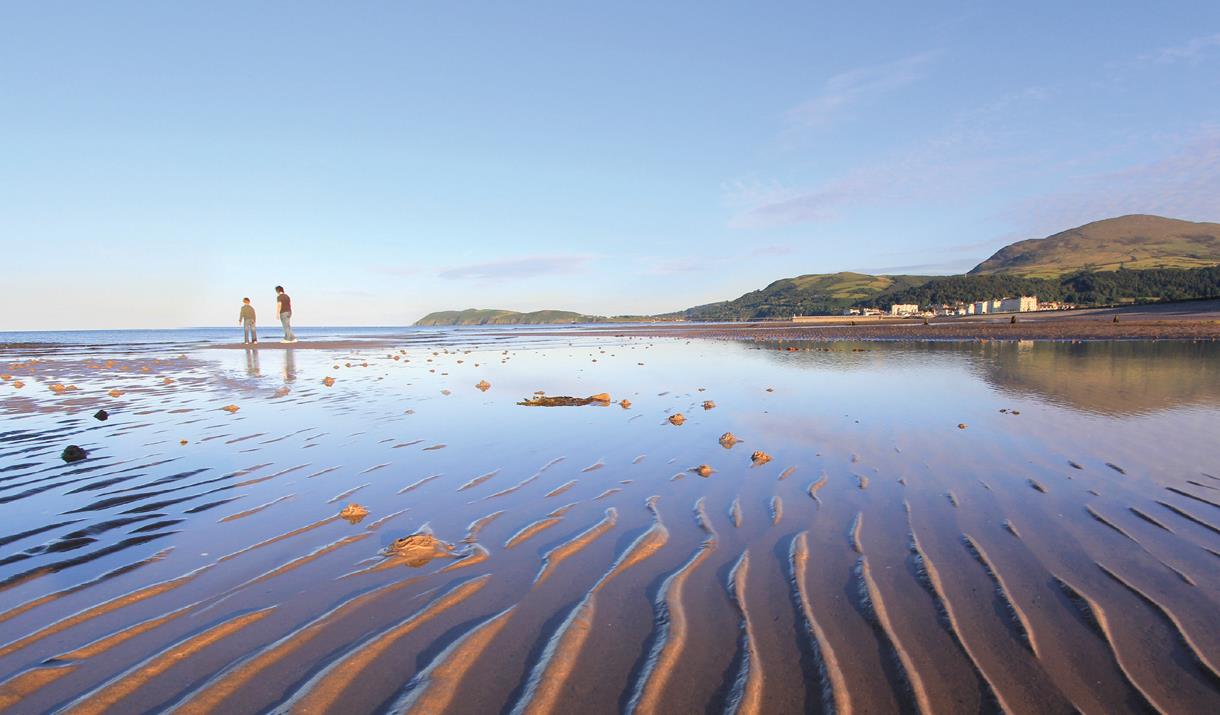 About
An extensive sandy beach which is just one minute away from the town centre.
The south beach at Ramsey is bordered on one side by the victorian Queen's Pier and on the other side by two stone piers. It is here that the Island's largest river, the Sulby, flows into the sea having wound its way from its upper reaches at the base of Snaefell mountain. It has a golden, sandy beach which slopes gently down to the sea. From the beach you can see fishing and cargo vessels as well as yachts, entering and leaving the busy harbour.
From the beach looking up you can see views of the hills and to the south you can see the Albert Tower. The tower was built in 1847 to celebrate the royal visit of Prince Albert.
The promenade walkway behind the beach is ideal for a leisurely walk and is the home to the Ramsey Lifeboat Station and its Mersey Class lifeboat.
Fishing:
There are some excellent opportunities for angling from the shores around Ramsey. There is an extensive beach area around Ramsey and to the north at The Dog Mills and The Vollan. Here anglers may catch fish that include Bass, Tope, Dogfish, Grey Mullet, Mackerel, Coalfish, Plaice and Dab.
The best fishing tends to be on the incoming tide three hours before high water, and a couple of hours after. Let someone know where you are intending to fish before you go, and when fishing rock marks, be aware of the state of the tide and keep an eye on rising water to avoid being cut off from the shore.
Accessibility:

A Beach Wheelchair service is available thanks to a partnership Celton Manx and Disability Networks. The DeBug all-terrain chair can be hired from the Pepsi Max Bowl branch of Outdoors Ramsey on Queen's Promenade in Ramsey, to book telephone (01624) 819082.

Dog friendly:
Dogs are allowed on the northern part of the beach, but banned on the part of the South Beach from the South Breakwater to the Lifeboat Slipway off Queen's Promenade.
Facilities
Accessibility
Disabled Accessibility - Slipway onto beach and beach wheelchair available to hire
Provider Facilities