Executive Producer of Britain's Best Walks, Eric Harwood, explains why he chose to bring Julia Bradbury to the Isle of Man for the latests series, and why the Island is a fantastic place for a walking holiday.
What made you choose the Isle of Man for the Britain's Best Walks series?
As a kid growing up in Liverpool, the Isle of Man always seemed an exotic place to me. So many north-westerners caught the ferry to escape to the Island as a special holiday, long before package holidays to Spain had emerged. That exotic quality still exists on the Island because it has so many variable landscapes and hidden coastal gems, so for the next Julia Bradbury series I thought it would be wonderful to film some of this Island magic. Many people in the south of England may not have had the opportunity to see what the Isle of Man has to offer, so I imagined a would-be real curiosity from the ITV audience to see how excellent the landscape, ancient history and walking really is on the Island.
What did you enjoy most about filming on the Island?
I really loved the warmth and friendliness of the people wherever we went, and found the many forms of train transport a real treat for getting to all parts of the Island.
Where was your favourite place to film on the Island?
Dhoon Glen was a really magical and memorable wooded valley that led to an equally wonderful ancient cove beside the sea. The silence and beauty there was a real treat for me and all our team.
What makes the British Isles such a good choice for walking holidays?
For a small group of islands we have an exceptional range of landscape - from the fells of Wales, the Pennines, The Lakes and Scotland to the coastal variations of the rugged cliffs of Cornwall and Pembrokeshire, to the gentle undulating cliffs of Dorset and Devon.
We have a densely populated country but as a nation we appreciate the need for silence and natural beauty, which has helped us preserve so much of our outdoor heritage. And then there are walking paths open to all almost everywhere - something we may not appreciate until we try walking abroad!
Do you think there's an increasing market for British walking holidays?
There's definitely a boom in walking amongst the outdoors - driven by both ends of the age spectrum. More and more retired and older people are keeping young by the simple process of exploring Britain's landscapes, while families and youngsters are finding all sorts of ways to discover the outdoors - as everyone now appreciates how fresh air and walking are the simplest and cheapest ways to stay happy and healthy.
What's the best thing about filming this series in the British Isles?
There are more than half a million public walks open to all, and wherever you are in the British Isles you can find a fascinating, rewarding walking trail. History and natural beauty are everywhere in rural Britain.
How would you describe walking on the Isle of Man?
The Isle of Man is like a perfect microcosm of the British Isles: it has a wonderful array of coastal experiences and plenty of ancient history from almost every period in the last few thousand years. It's an Island of diverse landscapes and ancient myths and stories all waiting to be discovered.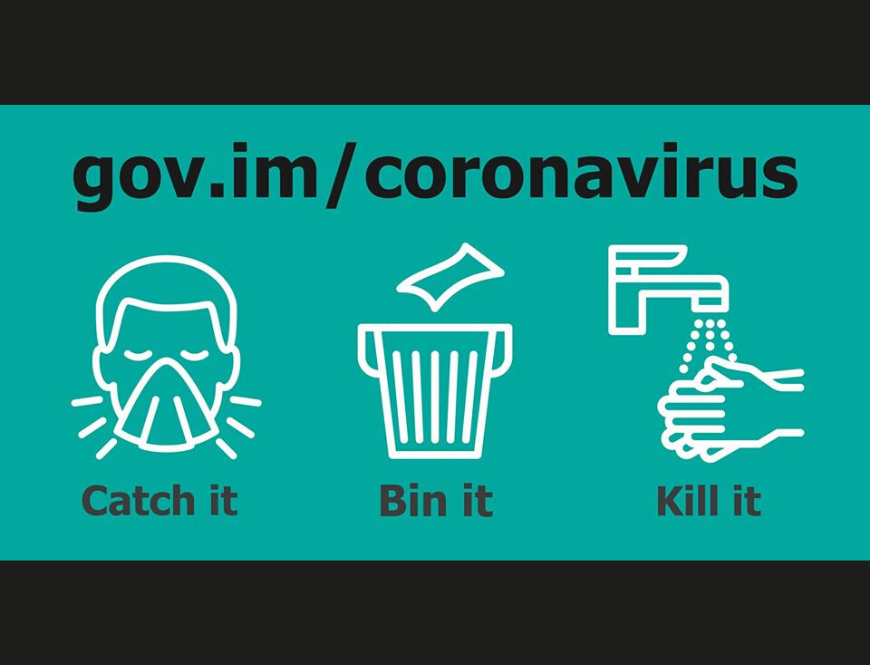 Which was your favourite walking route on the Island?
The Dhoon Glen walk was my favourite as a place of serene natural beauty, topped off with a spectacular beach and coastal energy. But the mining history of the Laxey Valley and its extraordinary world-beating water wheel was a perfect history walk, which ends with a delightful seaside town for a pub treat.
What would you suggest to viewers wanting to try walking holidays for the first time?
Take time to plan and research your routes in advance, as there are walks to cater for every person - regardless of age or commitment. Famous Lake District fell walker Alfred Wainwright put it best when he said; everyone should enjoy a walk by taking it at their own pace. Don't be rushed, take in the views and discover the peace and beauty of walking- it's the most natural activity we humans have and it costs nothing.
Walking holidays offer real freedom and a change of pace from busy modern life: take the pressure off and enjoy that freedom.
What are your top tips for visiting the Isle of Man?
What makes the Isle of Man perfect for walkers is there are so many exciting forms of public transport - coastal trains, trams and mountain railways - to get you to all parts of this wonderful Island.
Take advantage of hopping on and off around the coast or when heading up to the highest point on the Island at Snaefell - the only place where you can see all of the British Isles from one summit. Scotland, Ireland, Wales and England can all be viewed from that single spot - what a treat!
Related
0 Comments