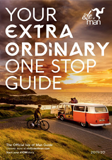 Isle of Man One Stop Guide 2019/2020
A One Stop Guide to the Isle of Man, providing an all round view of what the Island has to offer, along with town maps, itineraries and some of the best things to see and do during a visit.

Click here to download
Taste Isle of Man is a directory of accredited food and drink venues located across the length and breadth of the Isle of Man
Click here to download




Isle of Man Map and Street Plan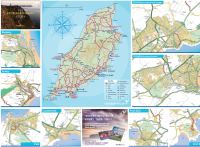 An essential map for getting around on the Isle of Man featuring main roads and street maps of the key towns.
A handy visual map of the Island, showing where you will find key visitor attractions, activities and Taste eateries around the Isle of Man and within each of the main towns.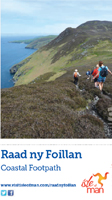 Raad ny Foillan Coastal Footpath Guide
The Raad ny Foillan Coastal Footpath Guide will take you around the Island's premier long distance footpath section by section.
Explore some of the best coastal walking in the British Isles on cliff footpaths, quiet sandy beaches, wooded glens and farmland as you travel through a whole variety of landscapes.
Click here to download or find out more here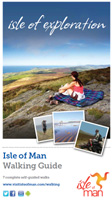 Isle of Man Walking Guide
The Walking Guide contains 7 self-guided walks - each shown with instructions and a handy map .
Within its modest shores, encircled by the wild Irish Sea, this Celtic gem is home to a wealth of walks in a beautiful and diverse landscape. There's something to suit all ages and abilities, from gentle rambles on the level to long distance footpaths with challenges for the seasoned walker.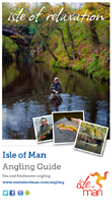 Isle of Man Angling Guide
The Angling Guide contains everything you'll need to know about sea and freshwater angling on the Isle of Man.
Whether you're a keen angler, or a novice wanting to while away a few hours, you'll find a range of locations for both freshwater and sea fishing. And if you're looking for something different why not charter a boat and turn your hand to deep sea fishing where you can try your luck at catching crabs, lobster and even shark?
Click here to download or find out more here.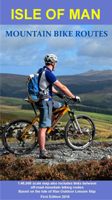 Isle of Man Mountain Bike Map
The Isle of Man's many forests contain a huge variety of cycle trails. Ranging from open gravel forest tracks to purpose built single-tracks, there really is something for every level of mountain biker.
Forests can be cycled individually or linked to make a full day's riding by following way-marked routes that take advantage of the Island's network of Byways and Greenway Roads.