Instagram envy and bucket list mentality have contributed to an increase in global travel in recent times, particularly the manic rush to visit as many places as possible.
Traa-dy-liooar is an old Manx Gaelic saying that translates as 'time enough' – a concept that values quality of life over the speed of getting from A to B, and it seems the world is finally catching on as the slow travel trend gains traction in a post-pandemic world.
As checklist-driven travel and fast-and-furious ambitions make way for slow-and-curious immersions, we've put together some suggestions that will enable you to get to know every corner of the Isle of Man and make connections with its people, culture, food, and natural environment.
01 Daytrippers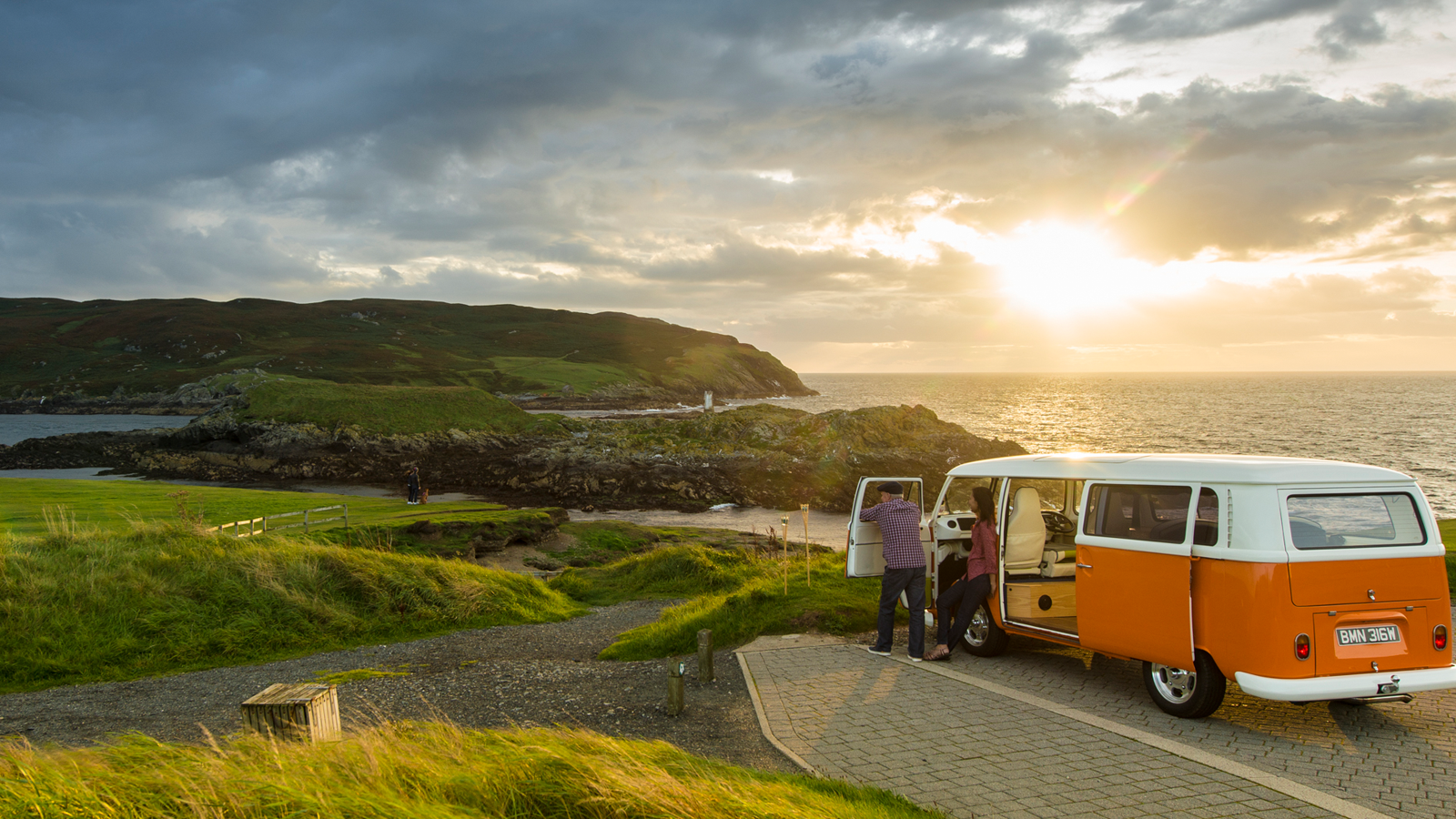 The Isle of Man's geography makes it the ideal place to discover our unique landscape in your own time, and the many twists and turns of footpaths ensure that no two trips are ever the same.
Situated in the spectacular beauty of the Isle of Man's south-western extremity, the Calf of Man is a 600-acre Island that's a paradise for bird watchers and some of the Island's most interesting flora and fauna.
Accessed by small boat operators running return trips from Port St Mary and Port Erin, immerse yourself in mine workings and lighthouses as well as birds and seals, keeping your eyes peeled for basking sharks, dolphins, and porpoises who frequent the Calf's waters in warmer months.
With trips lasting anywhere between 2-5 hours, enjoy the freedom of the open sea as you drop anchor in one of the Island's most breathtaking corners.
02 Food for Days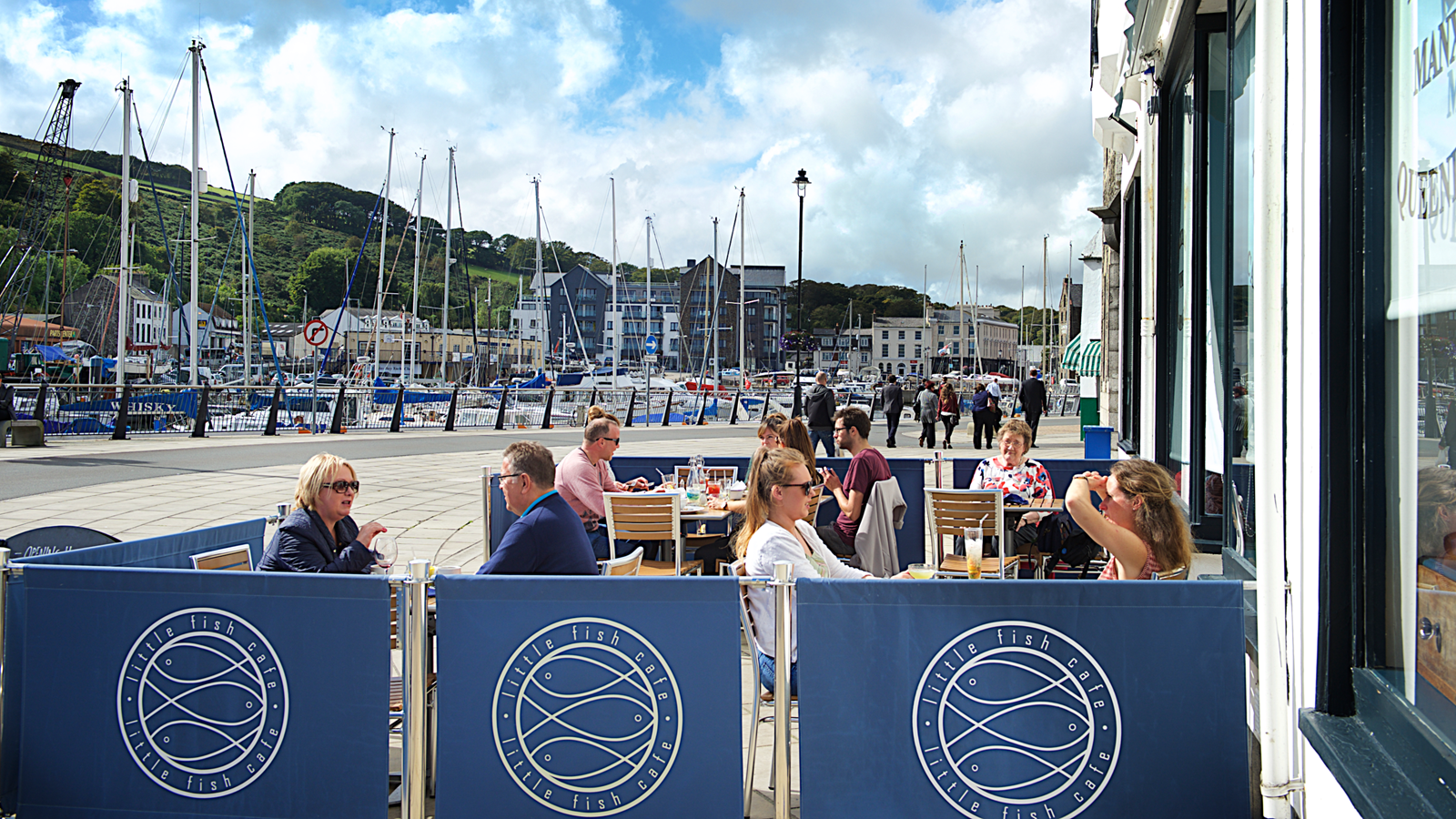 When it comes to the food scene in the Isle of Man, a culinary revolution has quietly taken place over the last decade. In particular, both restaurants and local kitchens have seen a rise in local and organic food due to a newfound pride in Manx traditions and ingredients.
What really characterises Manx cooking is due, in part, to being surrounded by some of the world's finest fishing grounds and agricultural pastures. Our clean, natural environment is ideal for growing and foraging vegetables, and the Island's extensive coastline has long been the source of rich seafood traditions.
In recent times, local products and small-scale producers have enjoyed unprecedented sales, and the Island is home to an increasing number of microbreweries and nano-distilleries that are showcasing Manx produce on the world stage, and many of them invite patrons a behind-the-scenes look at the benefits of a foraged lifestyle.
03 The Great Outdoors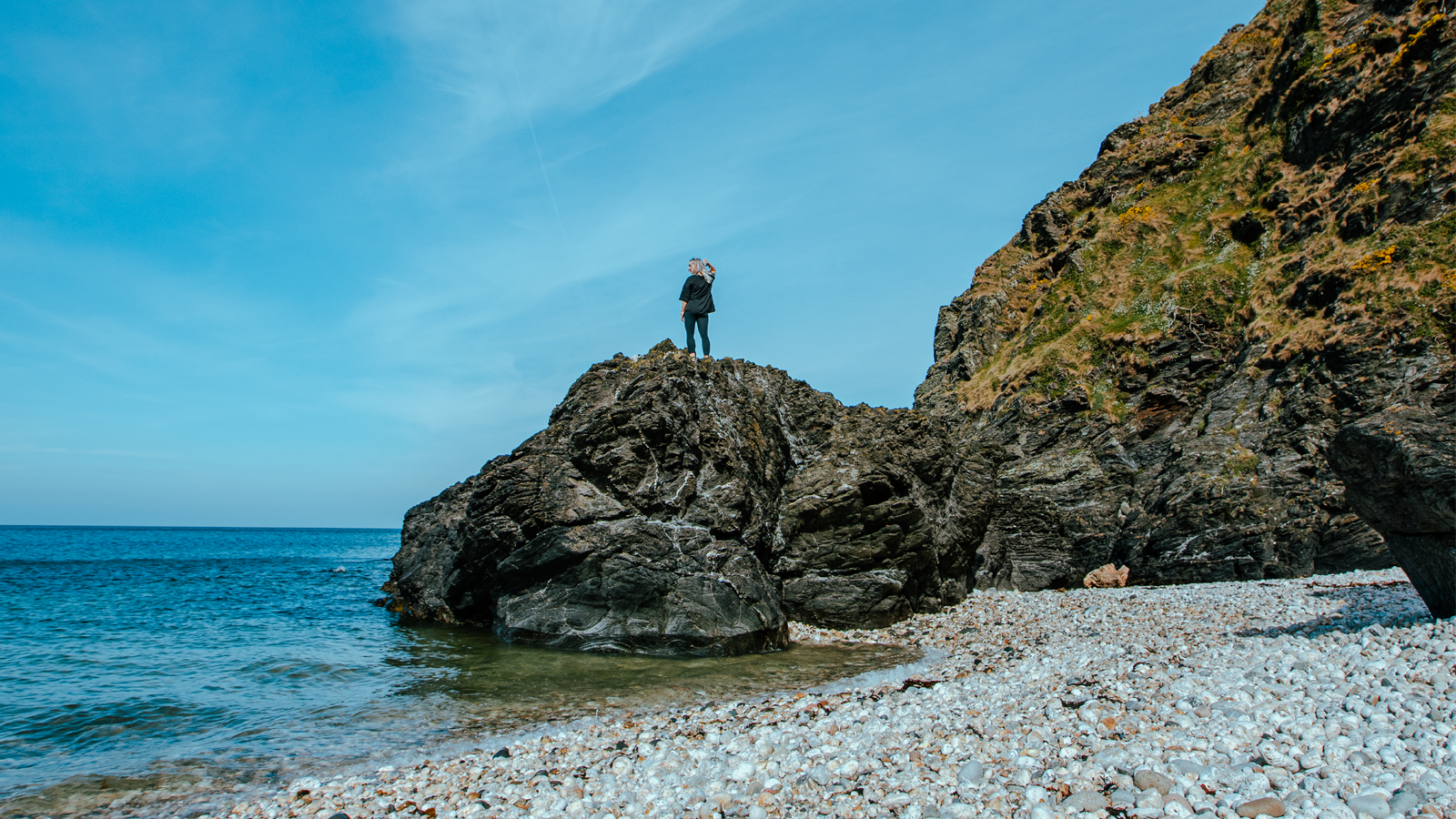 The Isle of Man is a haven for hikers due to its dramatic landscape, which has been shaped by the elements in the most unique of ways. Hiking is a popular activity on the Island, with beautiful trails meandering through every type of terrain imaginable.
Whether it's a short day hike or a multi-day trek around the entire coastline, organised tours are available year-round, but feel free to go forth and blaze your own trail and discover the Island at your leisure.
The Raad Ny Follian is a long-distance footpath that runs for 100 miles around the entire Island, yet this can be broken down into manageable stages for those wishing to take their time. The Port St Mary to Port Erin stretch is an unforgettable section of the trail, with cinematic views, sheer cliffs, historic villages, and incredible wildlife.
Offering tremendous opportunities to see a contrast of scenery and marine life, the terrain changes as you leave Port St Mary from grassy footpaths to moorland and cliffs. Taking a short detour will take you to the rocky Chasms, an impressive collection of fissures cut deep into the cliffs, and the Manx Folk Village of Cregneash.
04 Ride and Dine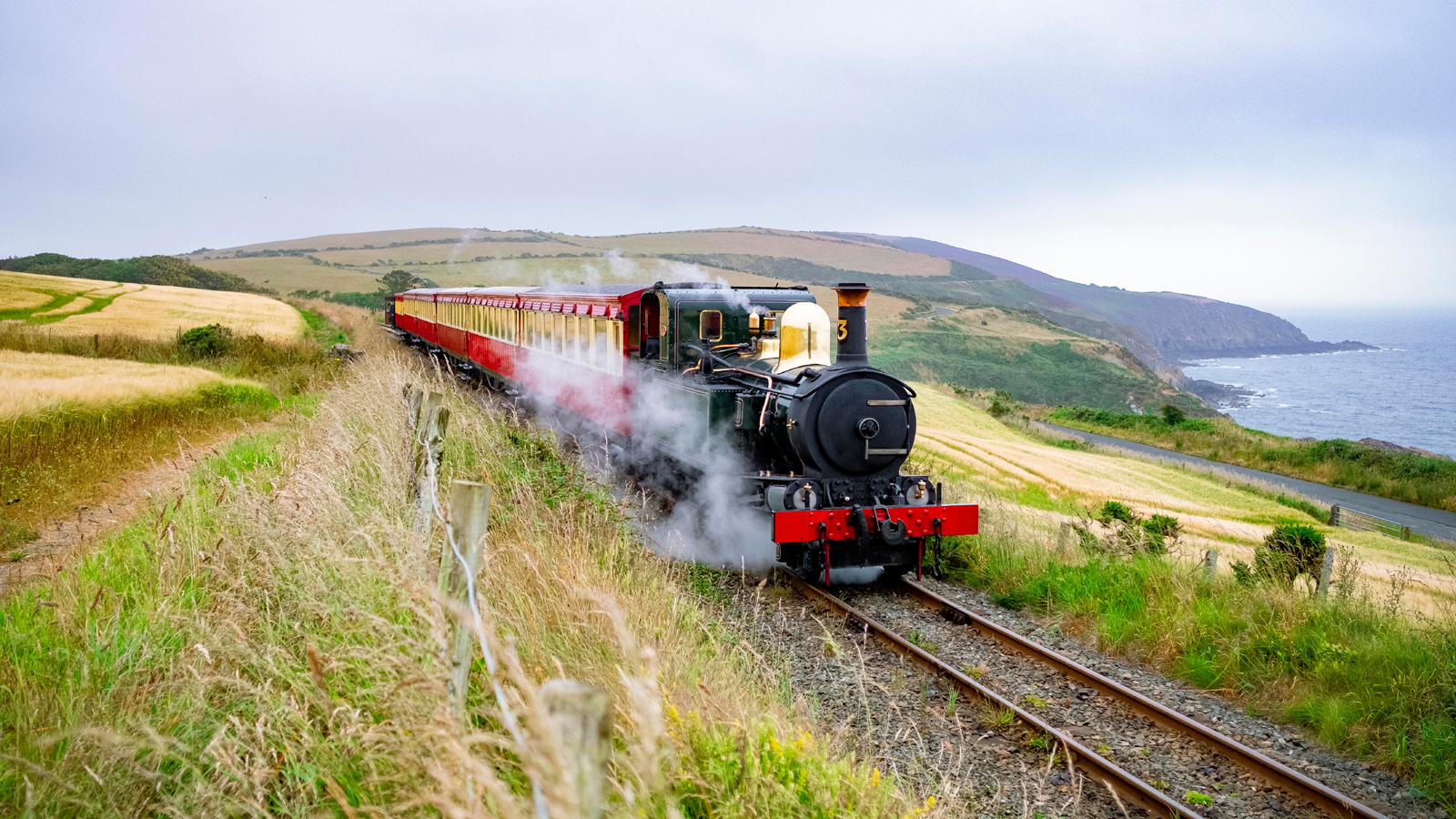 Combining food with travel, the Isle of Man Steam Railway is the longest narrow-gauge steam line in Britain that still uses its original locomotives and carriages, and their Pullman-style fine dining experiences are a great way of experiencing the beautiful Manx countryside and the best in culinary pizzazz.
Built in 1905 and lovingly restored to service in 2013, its dining car is one of only a handful in the world. Offering a tantalising menu using the best local Manx produce, they pair this with a carefully curated list of wine and cocktails to make for a truly memorable experience.
They regularly run themed nights, such as Dining Cars of the World and their Theme Steam series, which are extremely popular and create unique dining experiences with world-inspired menus.
05 Rural Living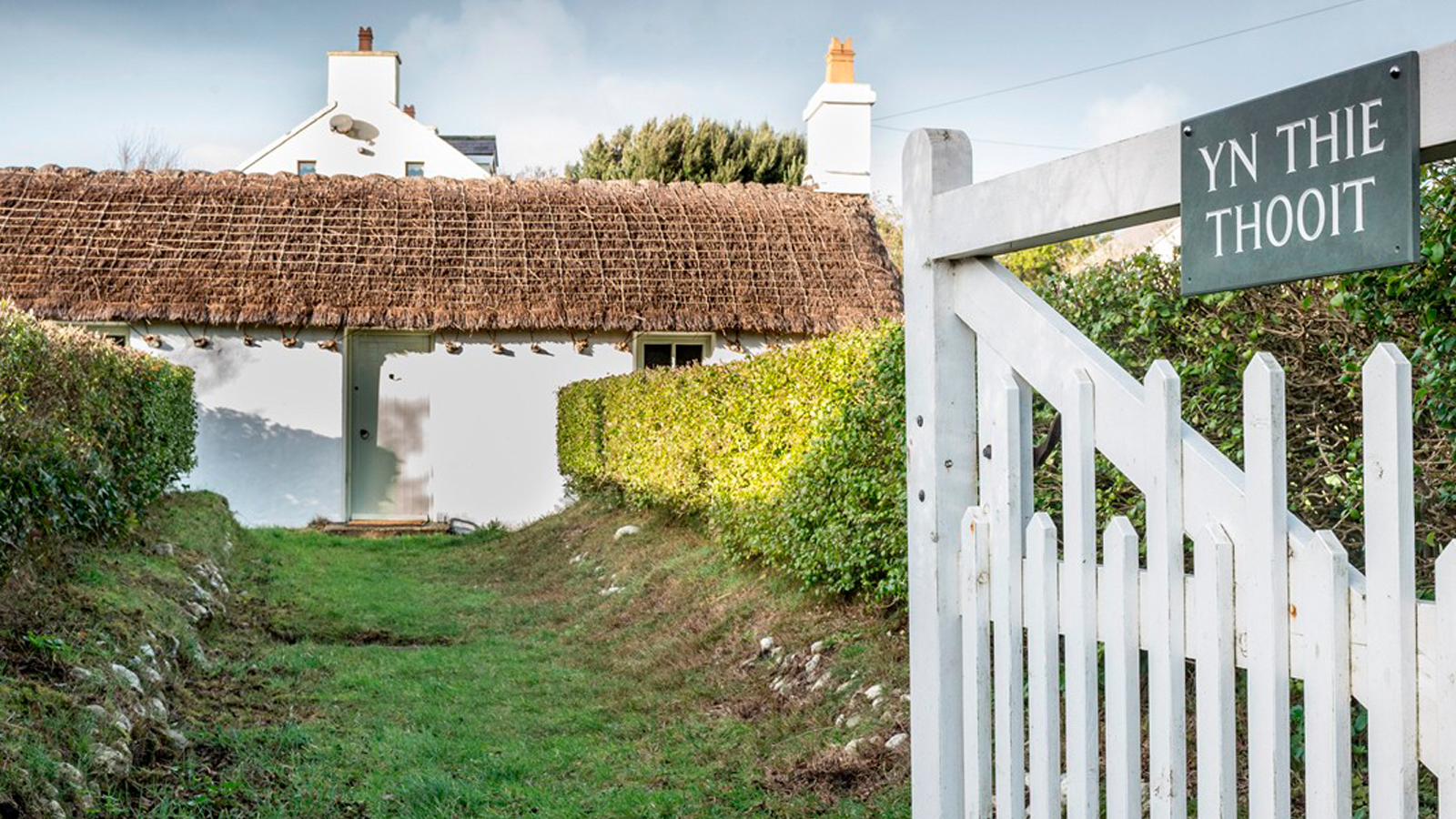 That mindfulness stress-busting app you downloaded? It's got nothing on the revitalising power of Isle of Man backcountry retreats.
Sometimes getting out of the city is all you need to recharge and rejuvenate, and with 40% of the Isle of Man uninhabited, there's plenty of space to live the rural dream.
From purpose-built, off-grid accommodation to centuries-old farmhouses without Wi-Fi or phone signal, the Isle of Man has tons of glorious options when it comes to remote living. From wildest coast to deepest countryside, there's a real mix of basic and luxury accommodation to suit all tastes and budgets, and given the Island's compact size, you're never too far from hustle and bustle when you want to catch a break from solitude.
Rural accommodation offers an entirely liberating experience that's a totally disconnected adventure from city living. Want to wake up at noon? Go ahead. Spend the entire day knitting by a babbling brook? Sure. Whatever your cup of (detox) tea, remote destinations allow you to unplug and revel in the luxury of slow travel.
If you're ready to log off and reconnect with yourself, then this might be the choice for you.
Related