Artisans are tantalised by the taste of the landscape and touched by the purity and provenance of the delicious delicacies they search for, using the flavours of the land to write the next chapter of their extraordinary story.

We are creative and innovative, with a passion for detail. We forage from the earth and depths of the sea, creating feasts from the bounty of our blessed land. We conjure delights out of fire and flame, in a frenzy of flavour from a melting pot of character and taste. We create elixirs forged from folklore, unique blends grown from our forests and glens. We are touched by purity and provenance, and our handcrafted tastes are inspired by ethos and sipped in sublime surroundings. We are tantalised by the taste of the landscape.
We appreciate new and innovative flavour combinations that have been gifted by the land. We live for surprise and the discovery of unique delights that enrapture the mind and ensnare the senses. We stroll through life, drinking and savouring the moment. We love immersing ourselves in local life, and we take readily that which the landscape offers.
The Isle of Man nurtures the passion and creativity of its artisans. Our wild, rugged landscape lends itself beautifully to home-grown creations, and the Island cherishes those who are the master of their craft. The Island naturally has strong provenance and traceability of all of its ingredients, from fine-dining restaurants to the subtle art of cocktail mixology, and the quality of our produce ensures the quality of our creations.
The Island has a long history in excelling in the quality and variety of its locally produced food and drinks. With more than 70 award-winning Manx products to sample, whether you're after real ale experiences or gourmet cookery classes, there's a growing choice of food and drink experiences and tours that will add some exciting flavour to your itinerary.
From whichever area of the Island you have chosen to explore, you're never more than a stone's throw away from one of the Island's artisanal producers. Food and drink is a vital ingredient in the Isle of Man's heritage, which is perfect for the foodie in everyone.
From your strengths and ideal travel partner to your must see & do's, uncover more about what it is to be an 'artisan' HERE.
Must See & Do
The Cook Shack is a bespoke cookery school, nestled in a northern cottage garden with views of Scotland and Cumbria. It offers inspiring cookery experiences, including their Manx Plough to Plate package, and made-to-order gourmet picnics.
Held during the summer months, Manx Plough to Plate takes you on a Manx food journey, which involves a guided tour of Smeale Farm, followed by a wildlife conservation area walk, which culminates in the creation of a delicious luncheon made with local, seasonal produce.

Seven Kingdom Distillery is located at the top of the North Quay in Douglas. Experience their craft distillery, popular bar, and highly-rated restaurant all under one roof.
Their distillery is responsible for the production of their award-winning Douglas dry gin, as well as their Cronk-y-Voddy vodka, which was released in 2018 to coincide with the Island's TT Races. They are a small distillery which specialises in ultra-smooth, delicately-balanced spirits.

Boasting truly Manx drinks made with Manx-grown fruit, Apple Orphanage is passionate about using locally-grown botanicals and crops while avoiding non-natural ingredients. Founded in 2009, the brand relies heavily on existing local resources and are mindful of their environmental impact. Try their apple juices, rhubarb presses, or gooseberry lemonade.

Named after a mythical creature in Manx folklore, the Fynoderee Distillery (which is based in the north of the Island) has been welcoming small groups for tours and tastings since early 2018.
Their small team is led by award-winning Master Distiller Gerard Macluskey, and they produce a range of uniquely blended gins and vodka using Manx grown or locally-foraged botanicals.

Much more than a bakery, Noa is a family-run business that comprises an artisan sourdough bakery, coffee roaster, and locally-focused café based in the heart of Douglas.
Their network involves over 20 local suppliers, and they aim to showcase the very best Manx produce in all of their products. Alongside their busy bakery, the team also hosts a vast range of events, from community meetings to art exhibitions and pop-ups, which means there's always something to enjoy at the Bakehouse.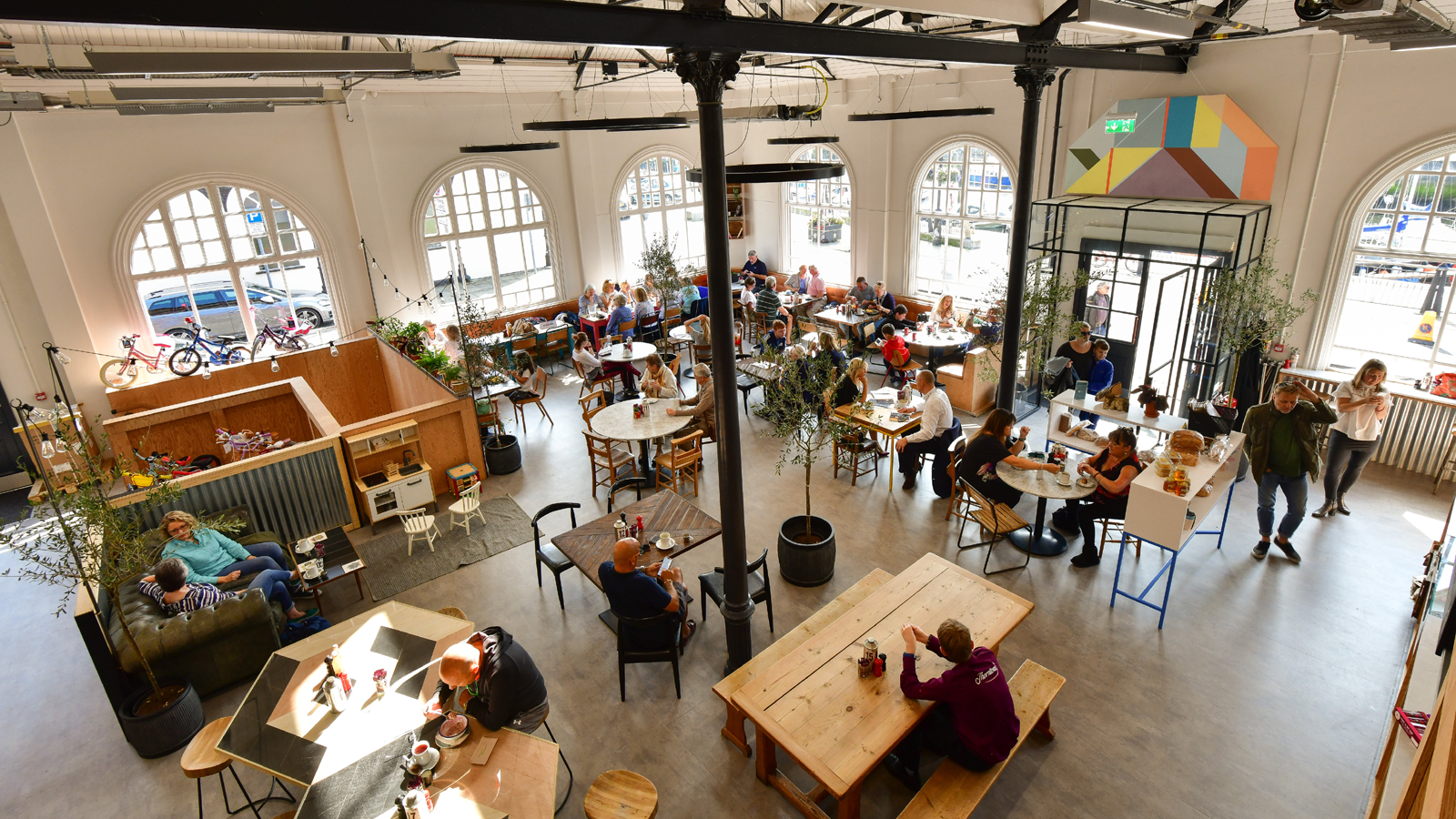 Moore's Kippers Yard Tour
Moore's Traditional Curers is a family business and a working factory and shop. As the last of these traditional curing yards, it is now a living museum and visitors are invited to experience a working display of this almost-lost culinary art. The tours take visitors through the entire kipper making process.

Using home-grown produce and eco-friendly methods to make their own sparkling wines, Foraging Vintners is a seaside craft winery offering wine tours and tastings. Learn how the winery's popular Rhubarb and Elttoora sparkling wine is made in the methode traditionnelle and sample some in the wine tasting facility, which also boasts stunning coastal views of Port Erin Bay.

Isle of Man Food & Drink Festival
Make sure you bring your appetite for the two-day Isle of Man Food and Drink Festival. Held annually, this great day out offers visitors the chance to sample the very best of local produce, experience live cookery demonstrations, enjoy children's activities, and sample plenty of local entertainment. You can also watch local food producers craft culinary delights, from creamy Manx cheese, fresh seafood, handcrafted confectionery, meat and locally-brewed ales and ciders.

Related