Following quick and decisive action from the Isle of Man Government, we once again find ourselves faced with a number of mandatory guidelines and restrictions, put in place to keep ourselves and our Island safe.
To ensure that the guidance and advice is easily digestible, we have laid out the key takeaways below, including links to detailed information and support schemes.
Please be rest assured that as with the previous lockdown, we are available and here to support you and your business in any way that we can. If you have any queries, please do not hesitate to get in touch with any member of the team via accommodation.dfe@gov.im or by calling 01624 686663.
Please feel free to contact me directly at angela.byrne@gov.im if you have any queries at all.
We look forward seeing you all again soon. Please Stay Safe.
Sincere best wishes, to you, your family and your team,
Angela Byrne
---
The Visit Isle of Man Team will be working from home with access to emails. You can find a list of the team members email addresses here. If you wish to leave a voicemail for the team please call (01624) 686663 and a member of the team will contact you soonest.
---
To help reinforce social distancing, all non-essential services and community spaces will now be closed (from 00:01 on Thursday 07 January 2021). The full list of closures and exemptions can be found here.
All businesses named on closures list, must remained closed. Accommodation properties may open in the following circumstances only:
To host key workers with exemption certificates
To host any resident that is required to self-isolate (outside of their home environment) including patient transfers
To host on-island key workers who may need to move out of their home to continue with their duties
It is up to the employer to determine what services are essential and ensure that social distancing measures are in place. More information, including assets such as work place posters can be found here.
Information on what to do if an employee becomes unwell on the premises can be found here.
Full guidance for businesses, including those defined as 'Essential Services' can be found here.
---
Manx Earnings Replacement Allowance (MERA)
MERA will again be available to both employed earners and self-employed people who are made
redundant, laid off, put on nil pay by their employer. It will also be available to those who are self-employed but who are prevented from carrying out their work due to the restrictions, providing they meet the qualifying conditions. Full details can be found here.
Salary Support Scheme
The Salary Support Scheme is being reopened to all businesses that were able to claim during last year's period of lockdown, 2 March to 19 July 2020. This is designed to ensure that businesses impacted by the circuit break action can continue to pay their employees. Full details of this scheme, including details on how to claim can be found here.
Strategic Capacity Scheme
The purpose of the Scheme is to provide financial assistance to Tourist Accommodation businesses. This is to ensure the Island retains its strategic tourist accommodation capacity during the COVID-19 crisis. The Scheme is intended to assist a more rapid recovery as the situation improves. Further details can be found here.
Coronavirus Business Support Scheme
The Scheme was amended in July 2020, with further amendments being made in October 2020 and December 2020, to allow further funding rounds to certain eligible businesses in the Tourism and Travel related sectors who have suffered a 50% reduction in turnover caused by the Island's border restrictions. Further details can be found here.
---
Borders have reverted to a Level 5 position in the borders framework and therefore travel off-Island is strongly discouraged, with increased 'controlled return of residents' measures, there is currently no guarantee as to when residents will be able to return.
Entry is permitted only for Key Workers required for the preservation of life, public safety and critical national infrastructure.
Those entering will be required to complete a Landing Form for contact tracing.
Anyone returning to the Island from 00.01am on Thursday 7th January 2021 will be required to take three tests: on day 1, day 6/7 and on day 13. If you choose not to take the tests, then an isolation period of 21 days will be mandatory.
---
As of Thursday 7 January, schools will close and revert back to the hub model, available to children of essential workers only.
Nurseries will also be closed to all apart from children of essential workers.
---
The wearing of face coverings is strongly advised in public and compulsory on public transport, however, be aware that individual shops may make the wearing of masks mandatory in their shops.
---
Sign up to our Industry newsletter and let us keep you up to date on our current Industry news.

---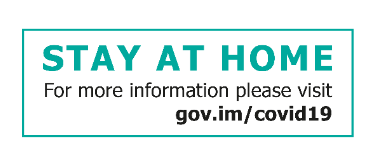 Related