Haneffe and Mary have been operating the Savoy for 9 years now. After leasing for the first 3 they then took over ownership of the property and have since been making considerable improvements. This has seen the Guest Accommodation be upgraded from 3 to 4 star this year.
The interior is now virtually unrecognisable, with extensive remodelling to covert 26 rooms to 20 all with en-suite facilities. All 102 windows in the building have been replaced, and a new lift has just been installed. In the basement is a new space to house a gym, with plans to complete September this year.
Before
They enjoy seeing many repeat visitors, and find it particularly rewarding to see the reaction from these guests to all the changes that have been made. This includes some loyal TT visitors who have been returning every year since Mary & Haneffe started operating.
Now the renovations are all but completed there are plans for the future to improve the website, increase marketing, and accept online bookings. This year their restaurant has joined Taste Isle of Man for the first time achieving a "Quality Assured" accreditation.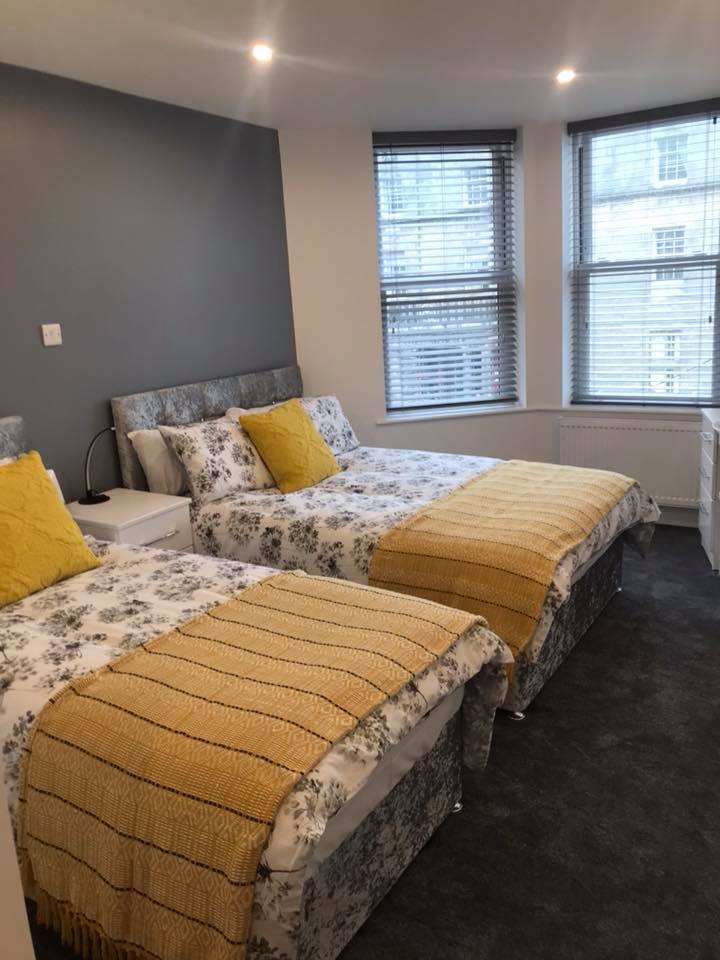 After
On a typical day they open at 6am for coffee and breakfast is then served from 7 – 9.30/10. Haneffe works in the kitchen. After breakfast the cleaning is done, opportunity is taken to run any errands, and preparations are made for the evening and new guests. On Mondays the restaurant is closed apart from breakfast giving opportunity to do any maintenance tasks required. All work, with the exception of plumbing and electrical, is done in house. The husband and wife team manage the day to day operation of the business along with a small team of 2 cleaners, 1 waiter, and 1 handyman. All of whom "muck in" wherever needed.
When Haneffe was asked what the "best thing" about running the Savoy was, he enthusiastically replied: "you have to love everything!"
Related
0 Comments