Main image: Night sky at Wisteria Cottage credit Island Escapes.
A round-up of new tourism developments on the Isle of Man that were launched between June 2022 to December 2022 or those newly featured on the Visit Isle of Man website.
Wisteria Cottage at Berrag Farm
Wisteria Cottage is a homely 3 bedroomed self-catering holiday cottage with a double en-suite room linked single room in a wonderfully rural location in the north of the Isle of Man perfect for nature lovers. In the surrounding area is an expanse of gardens, farmland, woodland providing the perfect scenery to truly relax and explore in the great outdoors. Just a short drive away find The Ayres National Nature Reserve, Ballaugh Curraghs wetlands or the nearest town of Ramsey.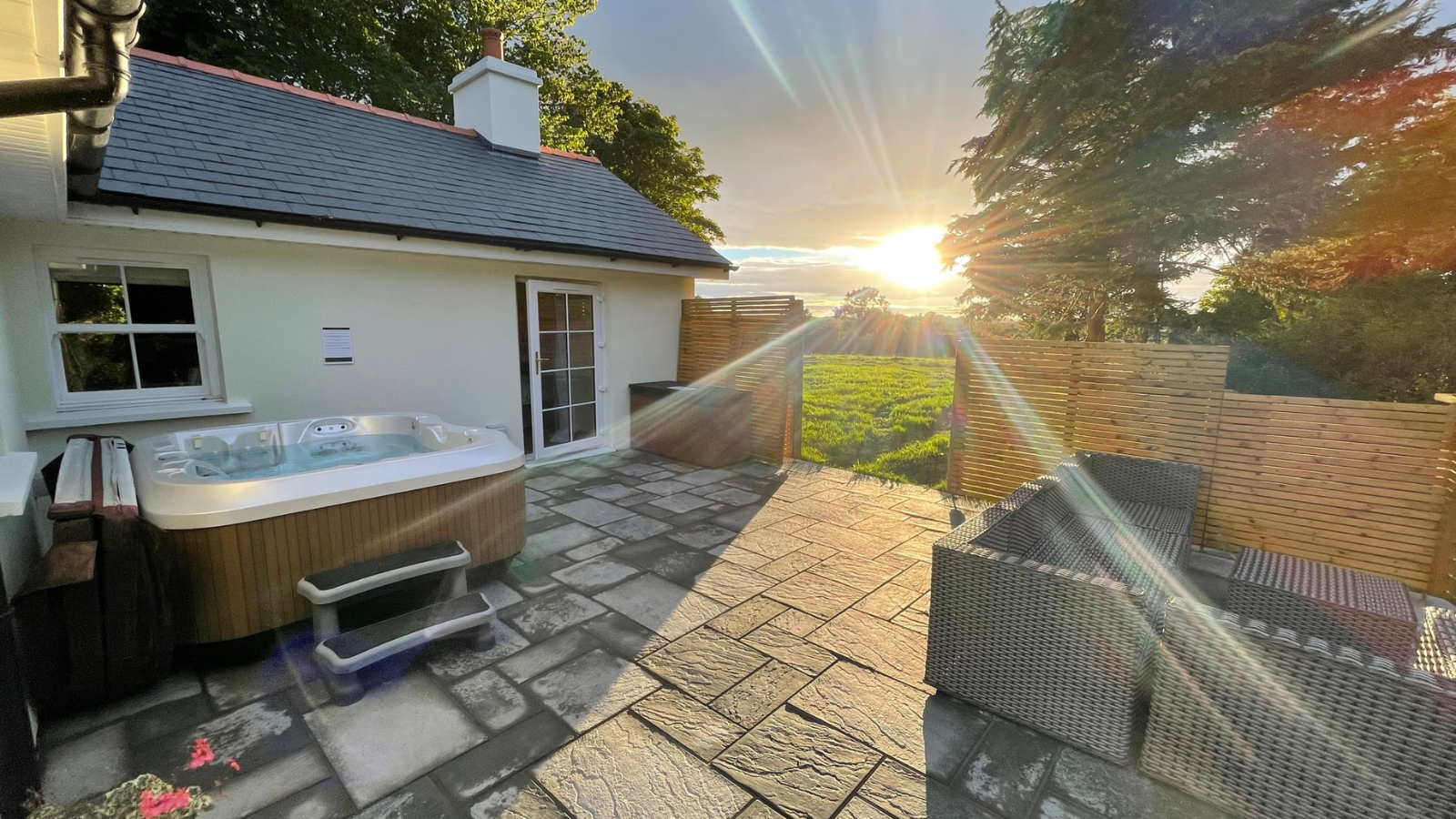 Image: View from Ballavolley Cottages
Ballavolley Cottages – Bumblebee and Dragonfly
In a countryside setting this fully restored old Manx Tholtan reclaimed many of its original materials to create 2 cosy country luxe cottages for 4 and 2 guests or as one unit for 6. Offering views of the garden, a natural pond, woodland area and meadows but only a short distance to Curragh's Wildlife Park, Ballaugh Beach, glens and nature reserves. On the TT course, it has accessible vantage points close to the action at Ballacrye, or the famous Ballaugh Bridge landmark.
The Studio
A refurbished self-catering sleeping 8 people based on the seaside in Derbyhaven, a coastal hamlet near Castletown in the south of the Isle of Man. Ideal for a large family or group of friend with a spacious kitchen and living area overlooking the sea with outside patio area with sea views stretching over the calm, picturesque Derbyhaven Bay but located a short drive away or walk from Castletown's historical sites, pubs and restaurants.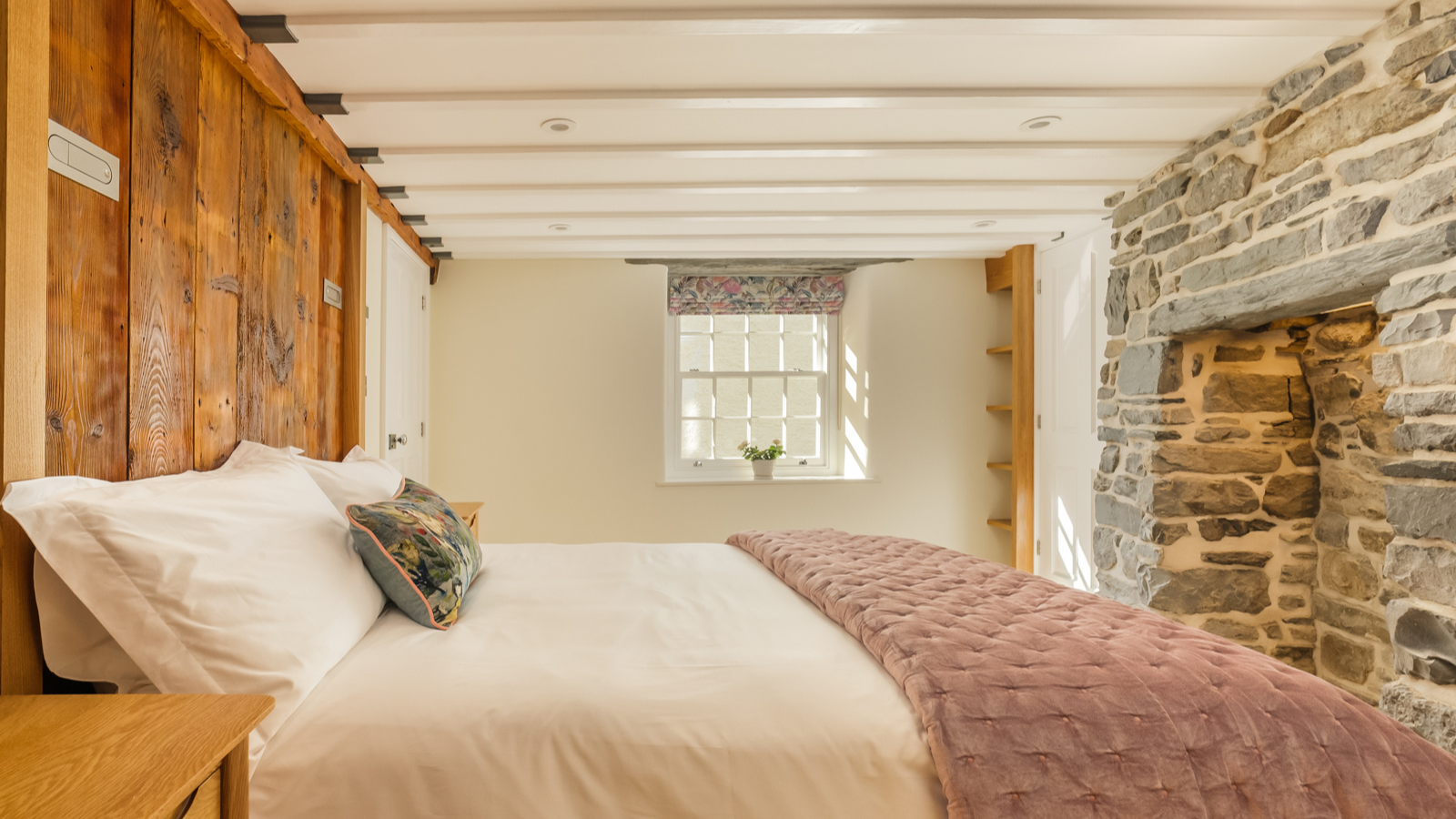 Image: Bedroom in Eva's Cottage
Eva's Cottage
Part of a collection of stylishly refurbished listed buildings in an historic area of Castletown tucked away in one of the narrow lanes leading to harbour and its historic attractions which are just minutes from the airport too. With two bedrooms; a king size room with en-suite and a single room with underfloor heating throughout. The nearby Keys Cottage, Packet House and Ellan Vannin, are finished to the same high standard and available to book together for larger groups.
Three newly registered self-catering cottages located in Peel town in the west of the Isle of Man. Located nearby Peel beach, marina and promenade – with the Castle and heritage attractions and plenty of seaside restaurants, pubs and kiosks on the doorstep.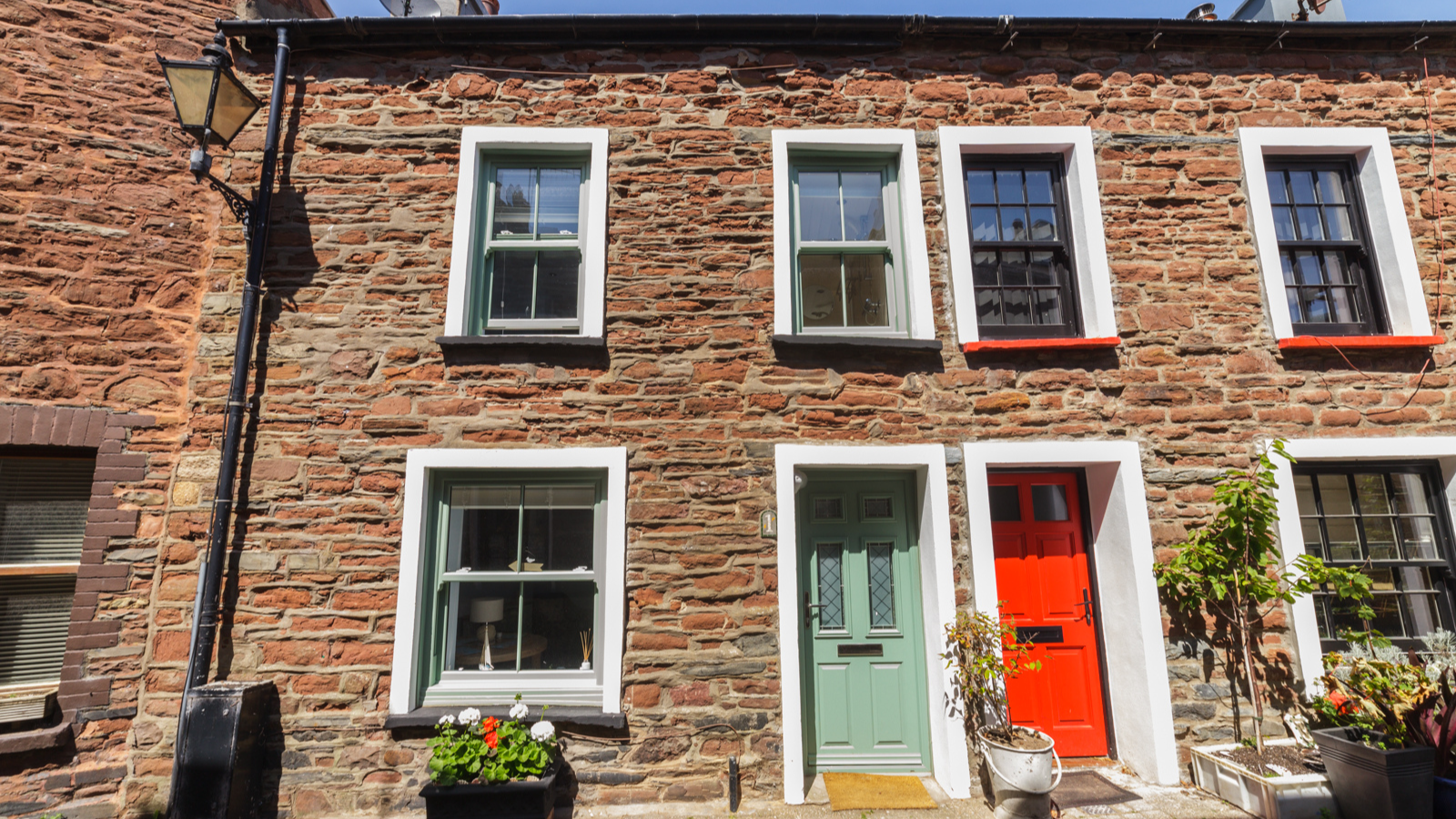 Image: Front of No. 1 Charles Street
No.1 Charles Street
Located on one of the most photographed streets in Peel, it's situated on a pedestrian only cobbled road. With a modern feel inside, it features a double room with en-suite and a single bedroom to sleep up to 3 people.
15 Duke Street
With a master bedroom and a second twin room and modern and traditional features such as wooden beams and a cosy log burner, Duke Street is just off the promenade and ideal for a couple or a small family.
3 Church Lane
Set in the on a quiet pedestrianised lane in the heart of the Peel conservation area sleeping up to six people, with two rooms featuring king and super king sized beds.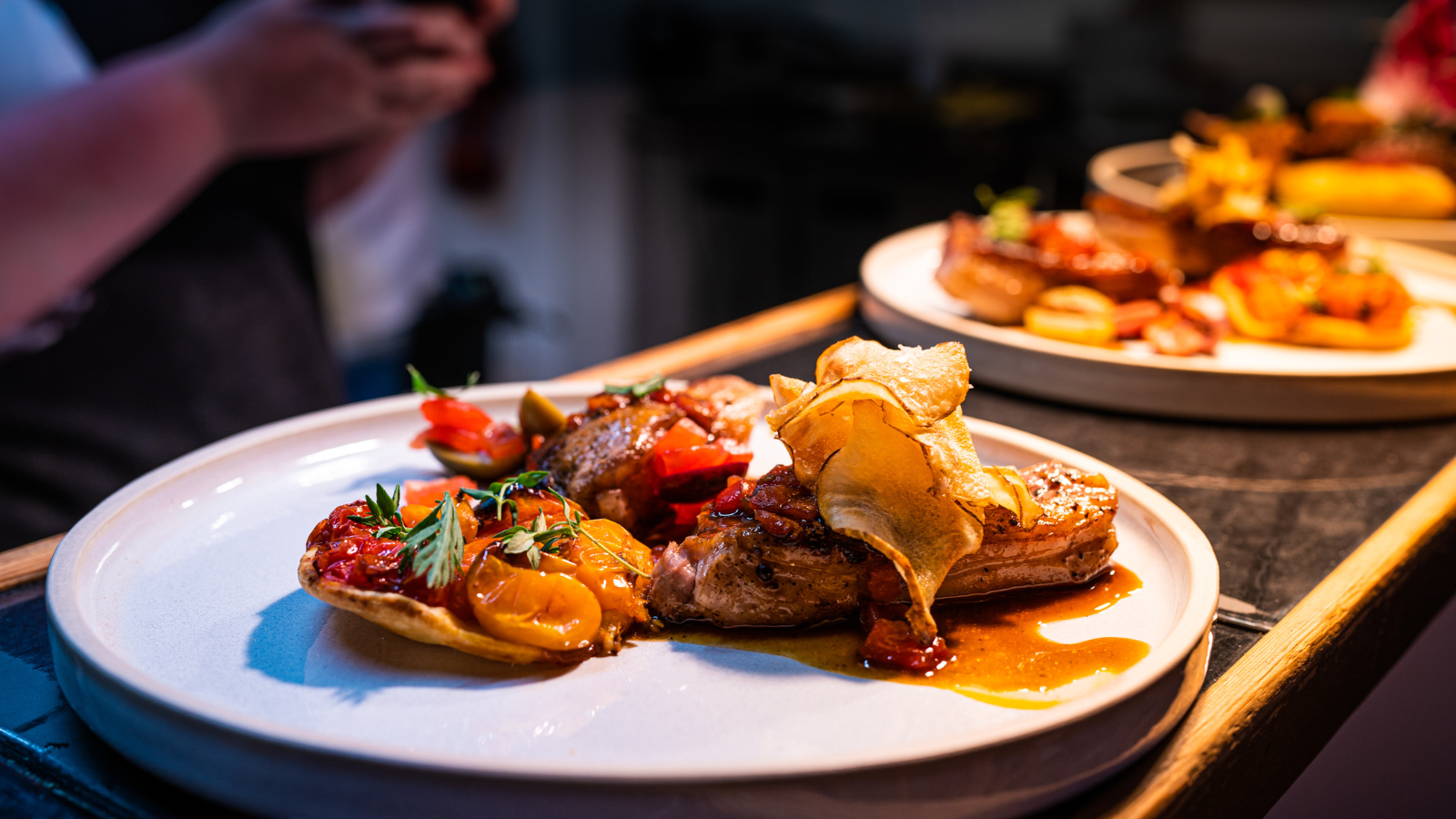 Image: Food served at Dining By Chris Franklin
Dining By Chris Franklin
A fine dining restaurant and bar on East Quay on Peel harbour using seasonal and local ingredients. With over 20 years of experience cooking in the finest restaurants and catering to many prestigious events, award-winning chef Chris Franklin and his team are excited to present their vision. Their caring and committed staff will ensure visitors have an unforgettable dining experience.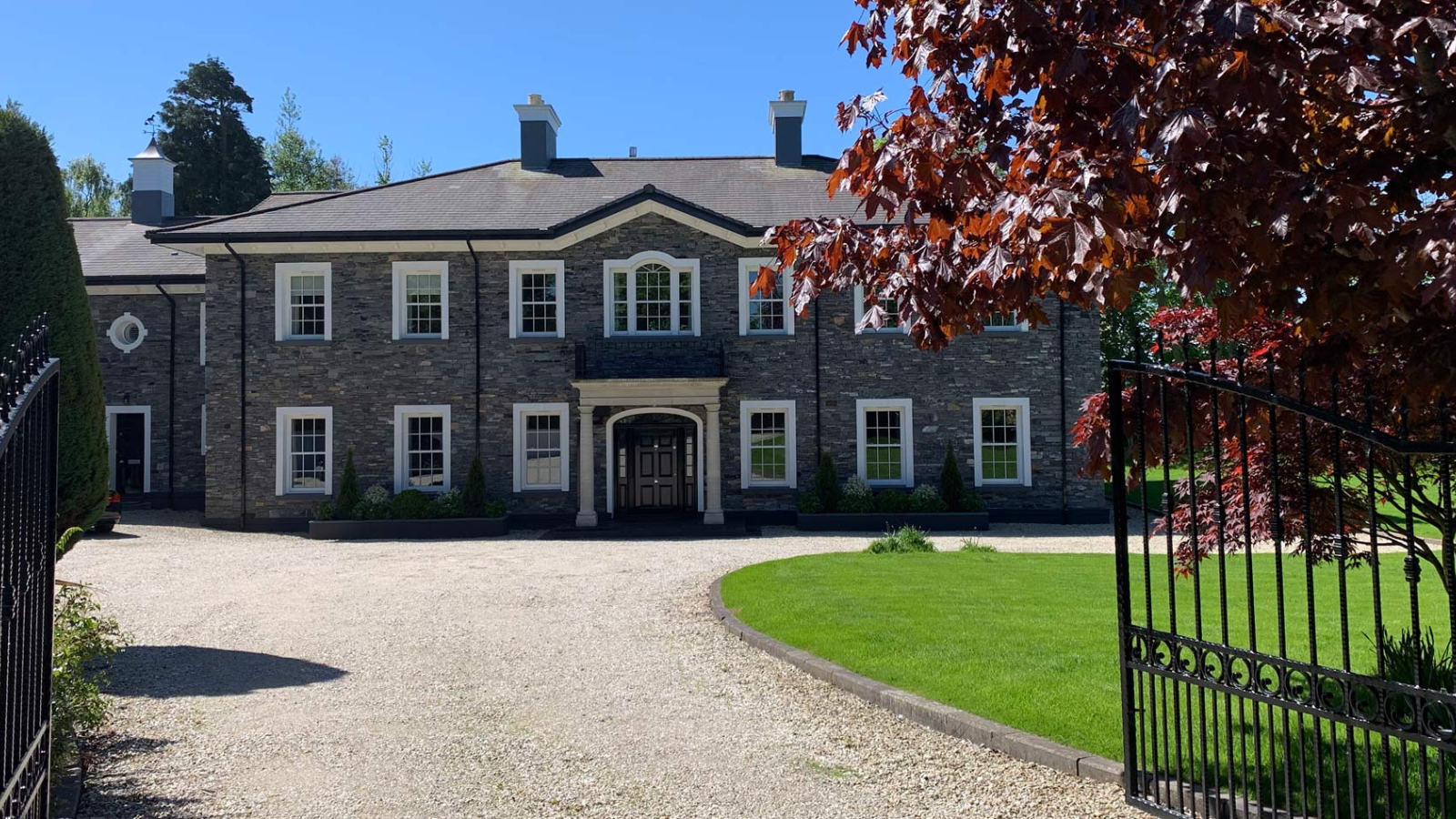 Image: Cloaie House
Cloaie House
Set back from the main road on the outskirts of Douglas, Cloaie House is a luxury 3-bedroomed B&B with home from home comfort. It's also close enough to the capital's amenities, but only a stone's throw from the Island's enchanting countryside.
Promenade House
Offering accommodation on a room only basis with generous deluxe and junior suites along with apartment style rooms. Situated at the northern end of the promenade in Douglas, they serve grab and go breakfasts and it's exceptionally close to key transport links with the Manx Electric Railway and Horse Tram Depots as well as a bus stop.
Voyage Hostel
Voyage Hostel is a new tourist accommodation in the city of Douglas offering self-catering rooms with a shared kitchen and dining areas. With a choice of modern dorms, private rooms and family rooms with bunk beds for the families with children with underfloor heating and walk-in showers. The building can accommodate a group of 36 in total and welcomes pets.
Home for Rest for Old Horses
The attraction is now open weekends during the winter along with its on-site café serving homemade cakes and gift shop. Started in 1950 by two sisters, Mrs Mildred Royston and Miss May Kermode to save the many old working horses on the Island from an unknown fate. A legacy later allowed them to start up a retirement home. Today visitors can visit and feed over sixty horses, ponies and donkeys as they enjoy their 90 acres of land who are greatly cared for by the team and dedicated veterinary practice and farrier.
Related