In this series of case studies, Emma Sayle, UNESCO Biosphere Isle of Man Masters student spoke with a number of tourism businesses who are Biosphere Isle of Man Partners – those working together for a more sustainable future for the Island and creatively developing and promoting unique ways for how visitors can experience and appreciate the Island's Biosphere.
Bair Moore House was established in 2015, being transformed from an old care home into a boutique bed and breakfast. Working with a local designer, the building was refurbished with a contemporary feel, the design led by the architectural features, coastal setting and colours of the landscape. The renovations involved repairing instead of removing and renewing and included the use of local materials to give it an authentic feel.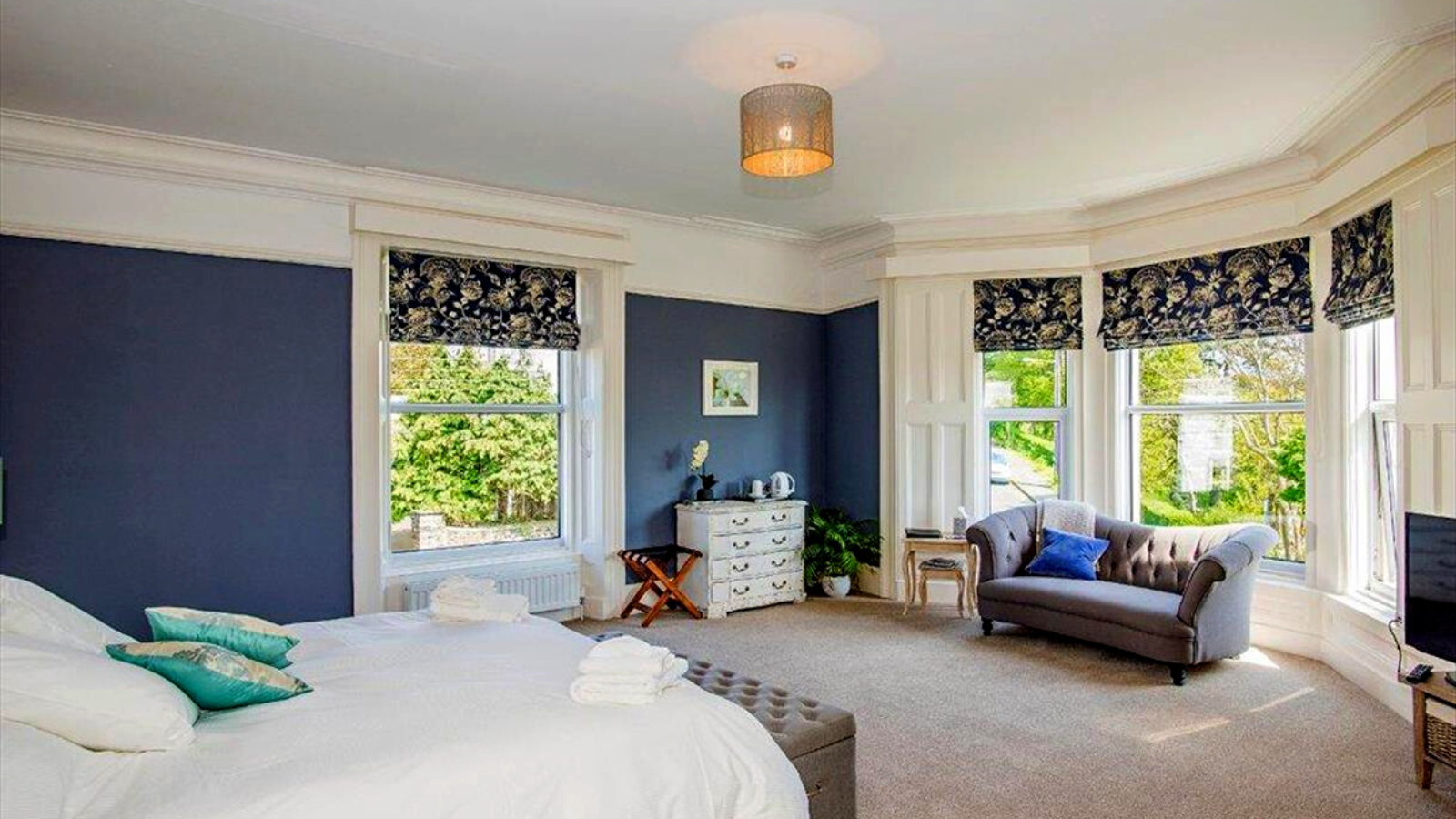 How does Baie Mooar House Boutique B&B fit within UNESCO Biosphere Isle of Man?
Responsible Visiting
Visitors are encouraged to enjoy their stay in a responsible way, enabled through the direct connection made with our guests. Favourite walking spots, places to visit around the Island, farmers markets and other events are shared with guests to encourage then to explore the best the Island has to offer. This also includes other local businesses and UNESCO Biosphere Isle of Man Partners.
Locally grown, sourced and homemade food
Local produce is used wherever possible, with homemade jams, local meat and eggs being used within our breakfasts. A themed supper club is run once a month, bringing guests and locals together to showcase local produce in a relaxed and friendly setting. We utilise the produce grown in the onsite garden, which provides them with herbs, seasonal vegetables, and edible flowers to use within their cooking. The garden has a number of murals painted by local artists to liven up the space. Guests are also greeted with homemade biscuits in their rooms on arrival.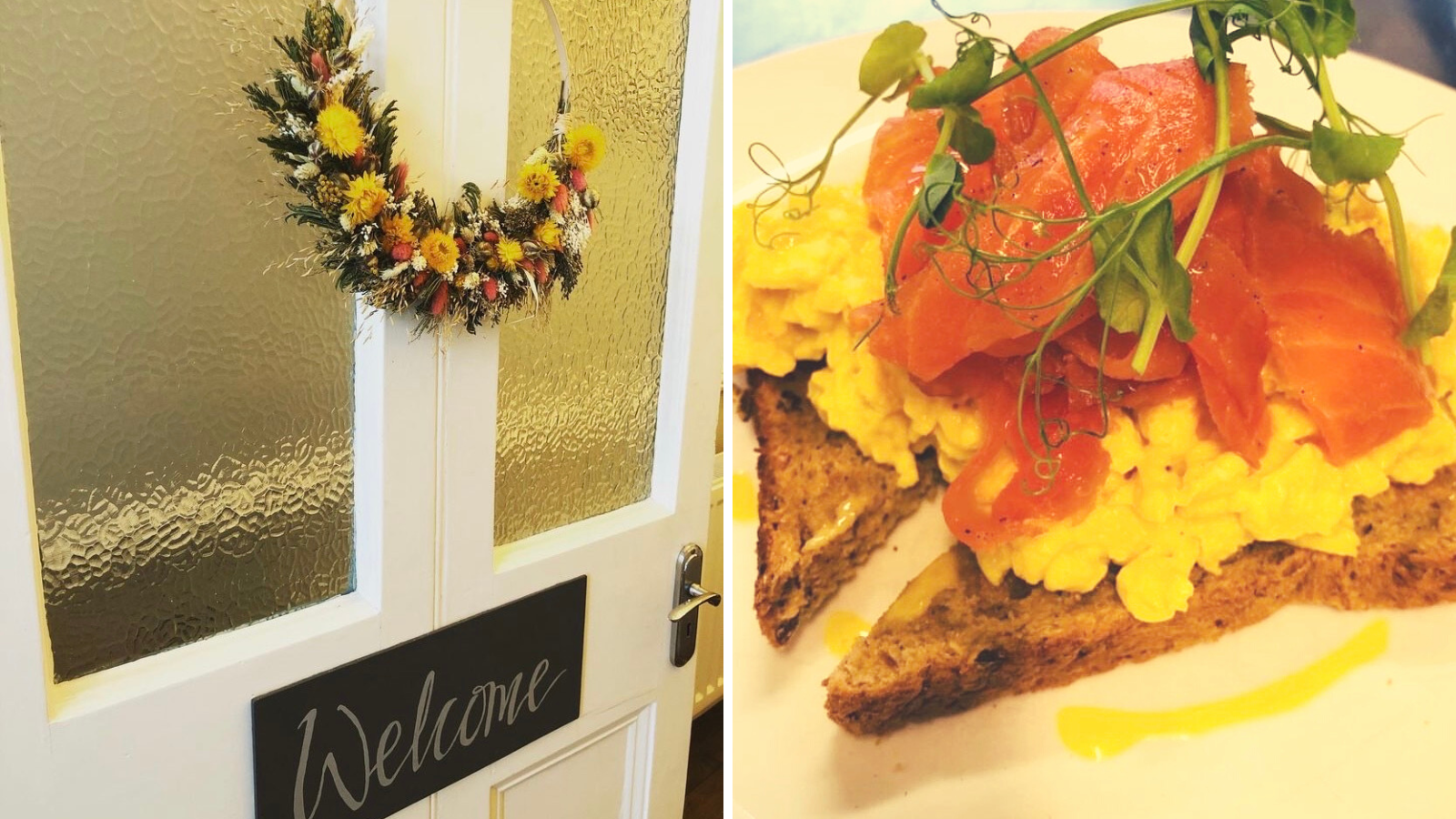 Positive environmental impact
The building is fitted with energy efficient lighting throughout. The lights in the halls are also fitted with motion sensors. Toilets have smaller cisterns to reduce water usage and toiletries are in refillable containers rather than small plastic bottles. Guests are also encouraged to reuse towels to reduce water and energy consumption and any waste created is recycled.
Why is it important for Baie Mooar House Boutique B&B to operate sustainability?
Sustainability is a global issue that affects us all, but it's also a local issue - we believe everyone has their part to play in ensuring the Isle of Man remains a great place to visit and live now and in the future.
As a local business, we make our own good choices to support local businesses and food producers, reduce waste and become more environmentally friendly. We encourage guests to take care of the environment and be mindful of sustainable choices during their visit.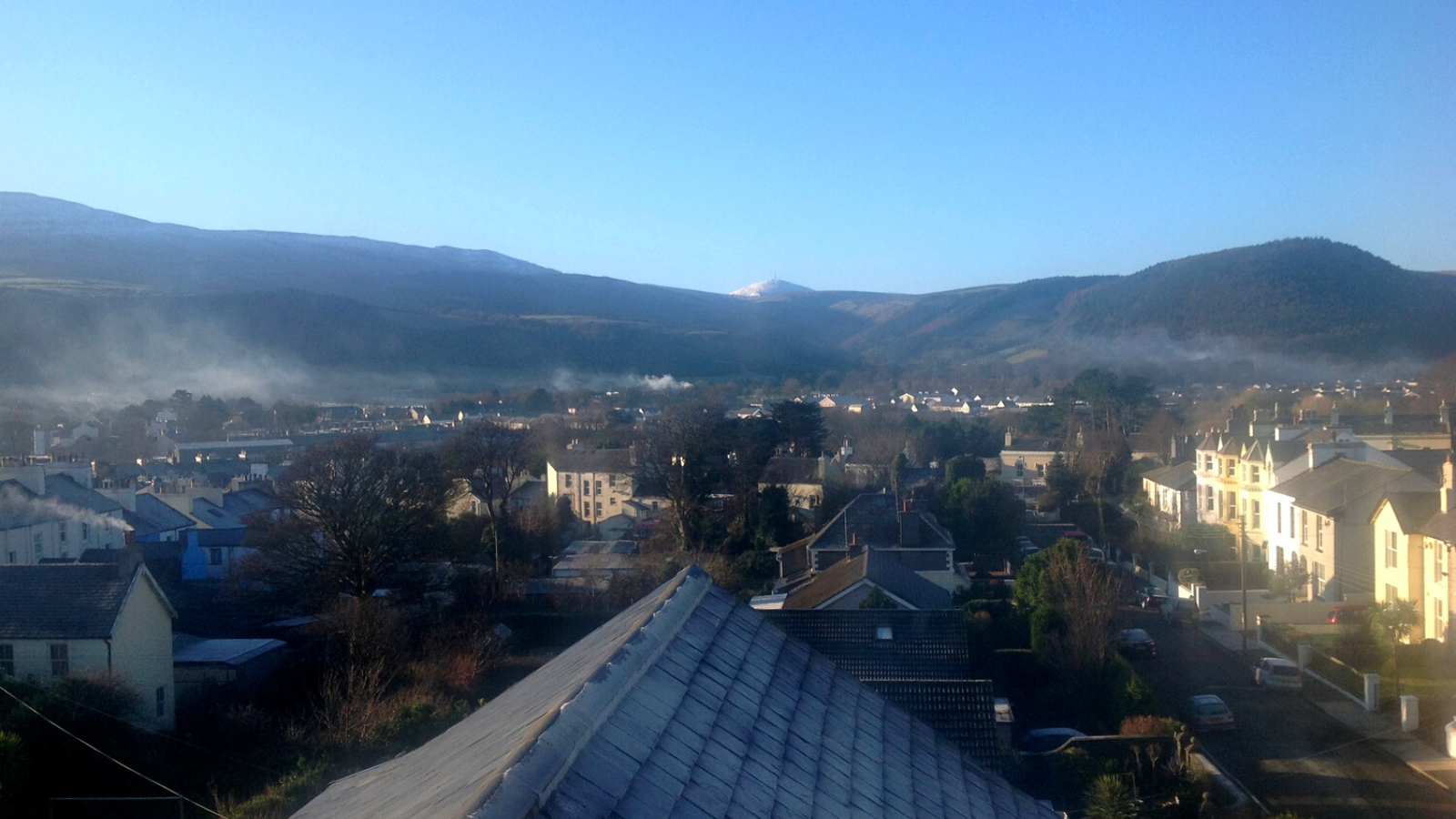 Become a Biosphere Partner
An inclusive partnership scheme that connects organisations working together for our Sustainable Island. To apply, evaluate what your business is already doing to protect the Isle of Man's natural resources, make a positive environmental impact, develop the economy in a sustainable way, support and promote the Island's culture and heritage, engage with the community and promote the outstanding living landscapes and seascapes. If successful your business will be granted the use of the UNESCO Biosphere Isle of Man logo sets and associated marketing materials and added to the UNESCO Biosphere Partners page on the destination website.
Related