Castletown Heritage Site Tours
A tour unlocking the great historical attractions in the ancient capital Castletown, perfect for visitors having a short weekend trip. On Saturdays at 10am – 12pm, the tour gives an overview of the history of each extraordinary site cared for by Manx National Heritage in the town. Meeting at Castle Rushen, then onto the Nautical Museum visitors will have a sitting at the Old House of Keys before a trip to the Old Grammar School. Booking is essential and the tour is free with a reciprocal cards or included in the Holiday Pass or Go Explore Heritage Pass.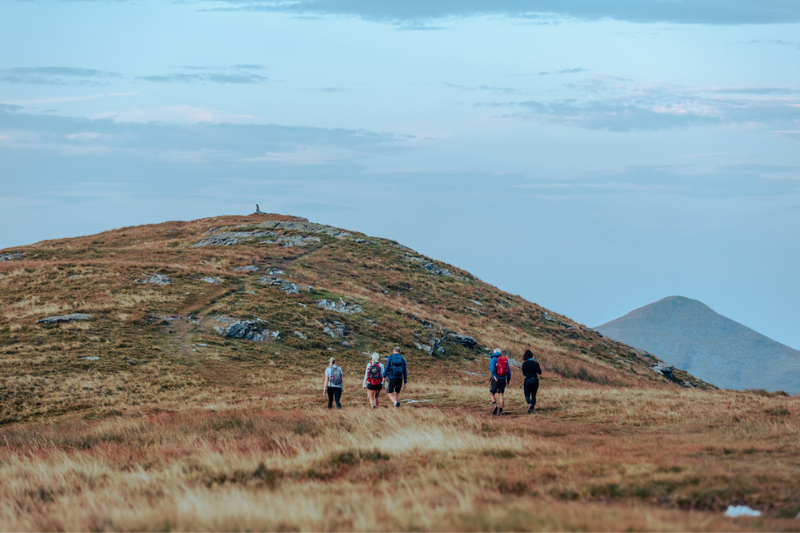 7 Nights, 26 Peaks, 5 Days of Walking. This adventure holiday package by Isle of Man Event Services offers walkers a challenging climb of the Isle of Man's 26 highest peaks in week of hillwalking offering up the best views of the Island. From Cronk ny Arrey Laa in the southwest of the island with breath-taking cliff top views of the southern tip and Calf of Man ending on Slieau Ruy high above the Laxey Valley on the East coast. The continuous lineal route is expertly put together by local Isle of Man guides, taking in 60 miles and 3000m of ascent.

Inspiring and invigorating eBike tour package by Isle of Man Event Services and Adventurology – a fun-filled way to sample the Isle of Man's expansive scenery and glorious countryside - tailored to your clients cycling ability. From flat "low-level" trips along disused railway lines through to wilderness rides on hillside and forest tracks. Routes can include a scenic electric tram ride, followed by a guided "northern loop" taking in the biodiverse area of the Curraghs and Ballaugh.

Yoga, Sound and Wellness Retreat
A unique new collaboration offering wellness retreats combining yoga, sound baths, therapeutic emotional wellbeing & personal growth group sessions and meditation, as well as the opportunity for adventure with beautiful country and coastal walking, wild swimming, creative sessions, and time to relax in the spa or in the grounds of Ballacallin Court.

Island Escapes
The holiday cottage lettings company has added some exceptional properties to its portfolio offering some great options for larger family groups or friends and nearby key villages or on the doorstep of great walks and railway journeys allowing people to easily explore the Island.

Lovingly refurbished Ballavoddan Farm Cottages are just 5 minutes from the airport and in a delightful rural setting, sleeping up to 4 people in each cottage. Book Ballavoddan Farm Cottage 1 and Ballavoddan Farm Cottage 2 together to accommodate a group of 8. A short walk away is Silverdale Glen and Rushen Abbey, and the nearby Steam Railway station in Ballasalla which can take you South to Port Erin or north to the capital of Douglas.

Brookville House is ideal for families or groups of friends sleeping up to 9 people in its 5 bedrooms and large and sociable open plan kitchen and dining area. On the shared driveway there is also Brookville Cottage which can sleep up to 3 people ideal for a couple or solo travellers. Centrally situated on the Southern plain of the Island and perfect located to explore the beaches, walks and facilities of Port Erin, Port St Mary and Castletown, only three miles away.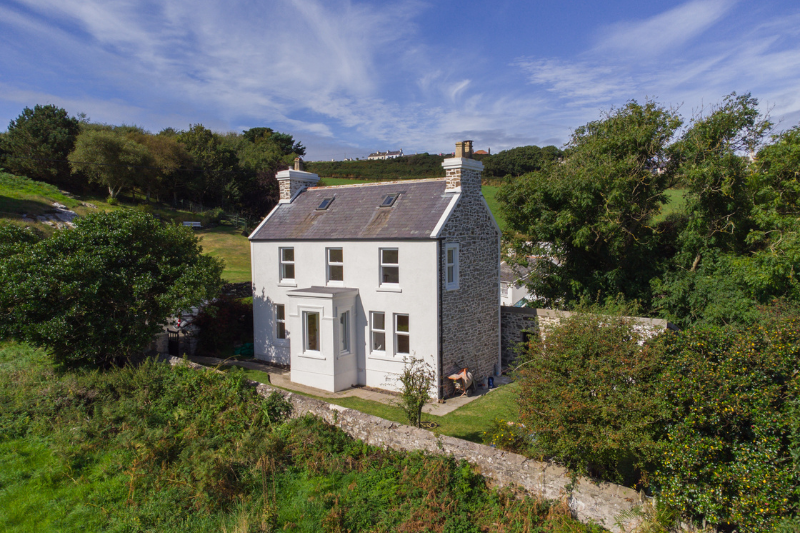 Riverside – credit Island Escapes
Riverside Cottage is an idyllic and restored self-catering holiday cottage sleeping 6 guests across 4 bedrooms located within the peaceful hamlet of Glen Chass. With sea views overlooking Port St Mary Bay (a 20 minute walk) and across to the Langness peninsula, it's a haven for wildlife and walks on the Way of the Gull coastal path.
The stylish Carrick Bay Apartment is ground floor self-catering property in Port St Mary. It can welcome up to two behaved dogs and up to 4 guests in two bedrooms who can experience the spectacular views stretching across Port St Mary bay all the way towards Castletown and the Langness peninsula. On the doorstep is the Raad ny Foillan coastal footpath and harbour where guests can book a boat and wildlife watching trip to the Calf of Man, a small island and nature reserve off the Island's southern tip.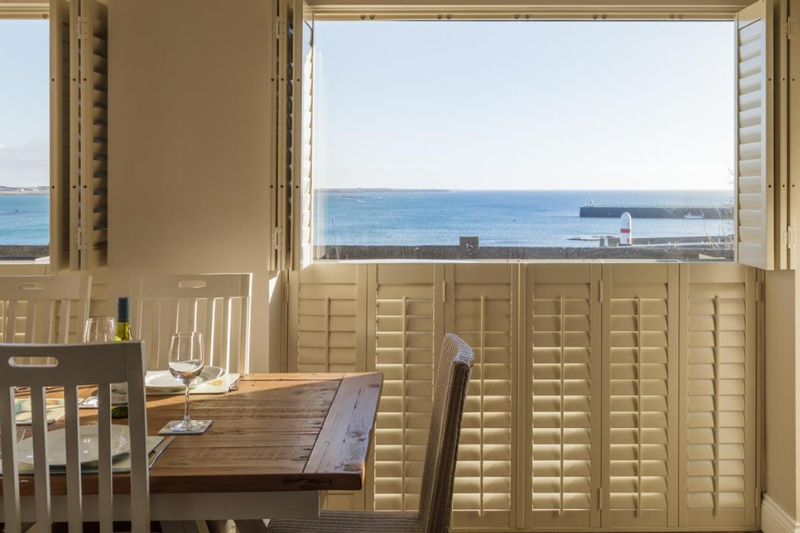 Carrick Bay Apartment views credit Island Escapes
North Haven is located close to the heart of Ramsey, the Isle of Man's largest northern town and offers a contemporary stay. Featuring 3 bedrooms that sleep 5 people, it caters to groups of friends and families. Walks, heritage attractions and family activities are plentiful in this location as well as the start of the Manx Electric Railway line which can take you to Dhoon Glen, Laxey and Douglas from central Ramsey.

Santa Rosa is a 3 bedroomed self-catering holiday cottage providing a perfect base for exploring the Isle of Man. Close to public transport links, the Manx Electric Railway and Douglas Promenade. The cottage faces south, with panoramic sea views from most rooms. The outside seating area provides a sun trap to watch activity on the promenade below with the trams coming and going from the Manx Electric Railway which ventures to Laxey, Ramsey or joins Snaefell Mountain services.
All Island Escapes properties can be www.islandescapes.im.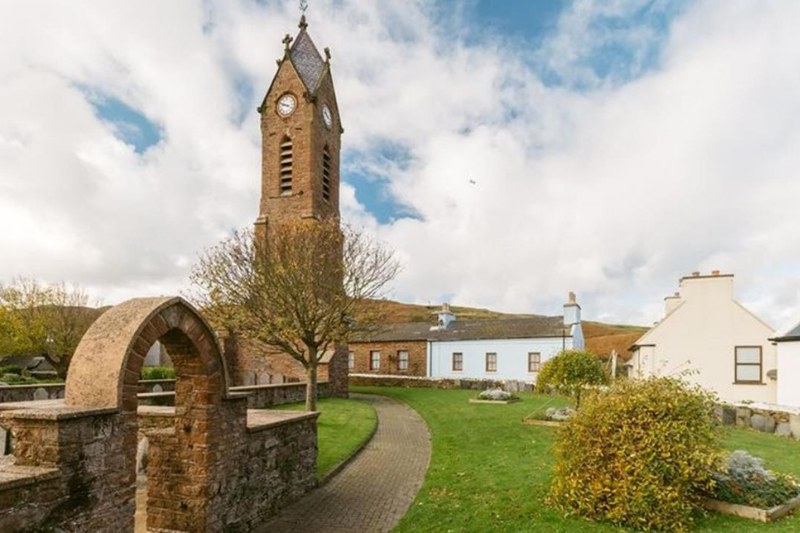 Corner Cottage in Peel's Old Town
A charming Manx cottage in the heart of old Peel's conservation area dates back to the 18th century. The renovated two bedroomed cottage sleeps 4 people, Peel Castle can be seen from the property, along with glorious views of Peel hill. Pubs, restaurants, Peel marina, beach and shops all within a minute's walk.
The Mill House is a fully modernised, 500 year old converted Mill in a secluded spot in Santon, near Douglas in the Isle of Man heated by renewable energy. The property is set in 50 acres of woodland, farmland, lawn and riverside. Secluded and surrounding by nature the property has 7 en-suite bedrooms, six with access to the outside lawns and can suitable for groups of up to 14 guests sharing.
With a large reception room (15x8m) and a conservatory for up to 20 diners, the Mill House is well placed to host retreats, courses, entertainment and other functions.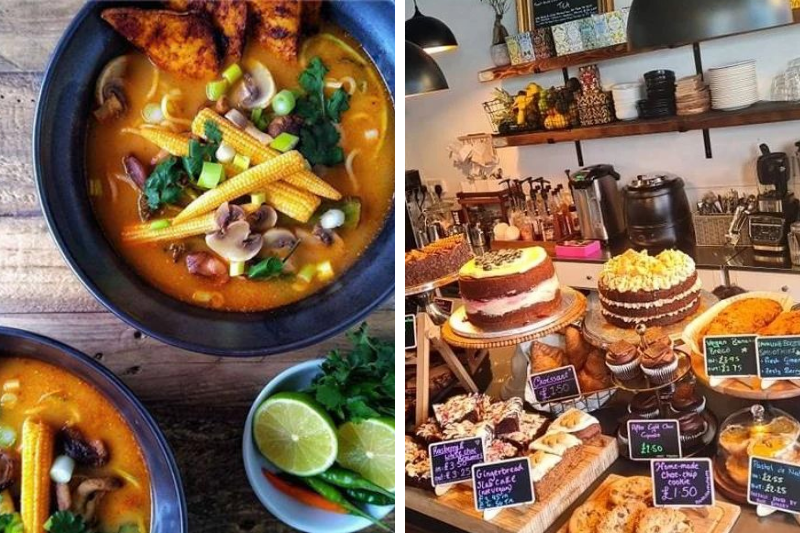 Independently owned family business and exclusively vegetarian and vegan café set in the heart of Laxey village nearby the electric railway station. They pride themselves on creating colourful and flavourful recipes to suit everyone's taste buds powdered by plants. After having a wholesome lunch, take time to explore walks around Agneash, or venture to the famous waterwheel.
A new concept twinned with Bar George, a popular wine bar in the Island's capital Douglas. The Seven Sins is an underground speakeasy bar with a Victorian, dark circus twist. With each of the seven deadly sins subtly placed within the bar's decor, the menu is also sectioned accordingly, with each sin representing a different flavour profile.
Related