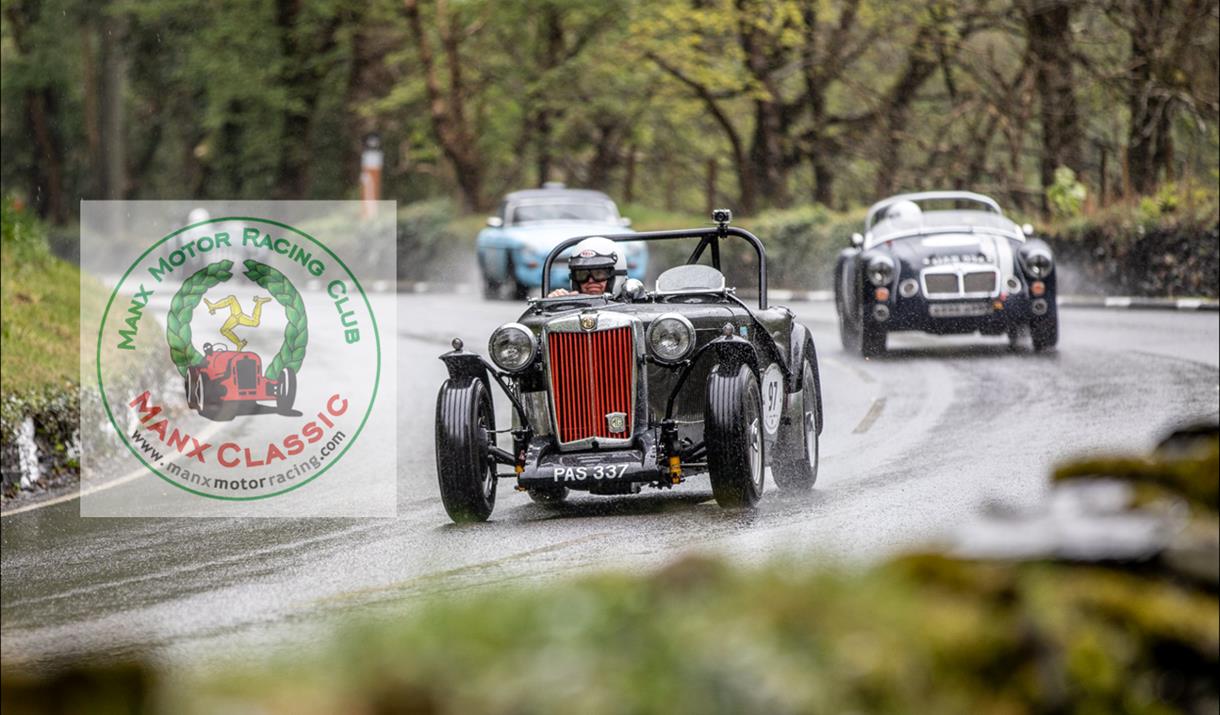 About
Founded in 1987, the club organises closed-roads events for vintage, classic and modern sports cars in the Isle of Man - the road racing capital of the world. The Manx Classic has been run for more than twenty years, and the Manx Motor Racing Club has a great track record of producing exciting and friendly motorsport events for classic and sports cars.
Saturday 29th sees the event finish with the LHERGY FRISSELL HILLCLIMB. This takes the world-famous TT course out of Ramsey, through the famous Ramsey Hairpin, Waterworks and Gooseneck corners. The longest hillclimb in Great Britain, it incorporates part of the original Gordon Bennett Eliminating Trails course of 1904 and the original (car) TT course, from 1905 onwards. The course is approximately 1.48 miles.
Great spectator spot at the famous Ramsey Hairpin and Gooseneck corners.