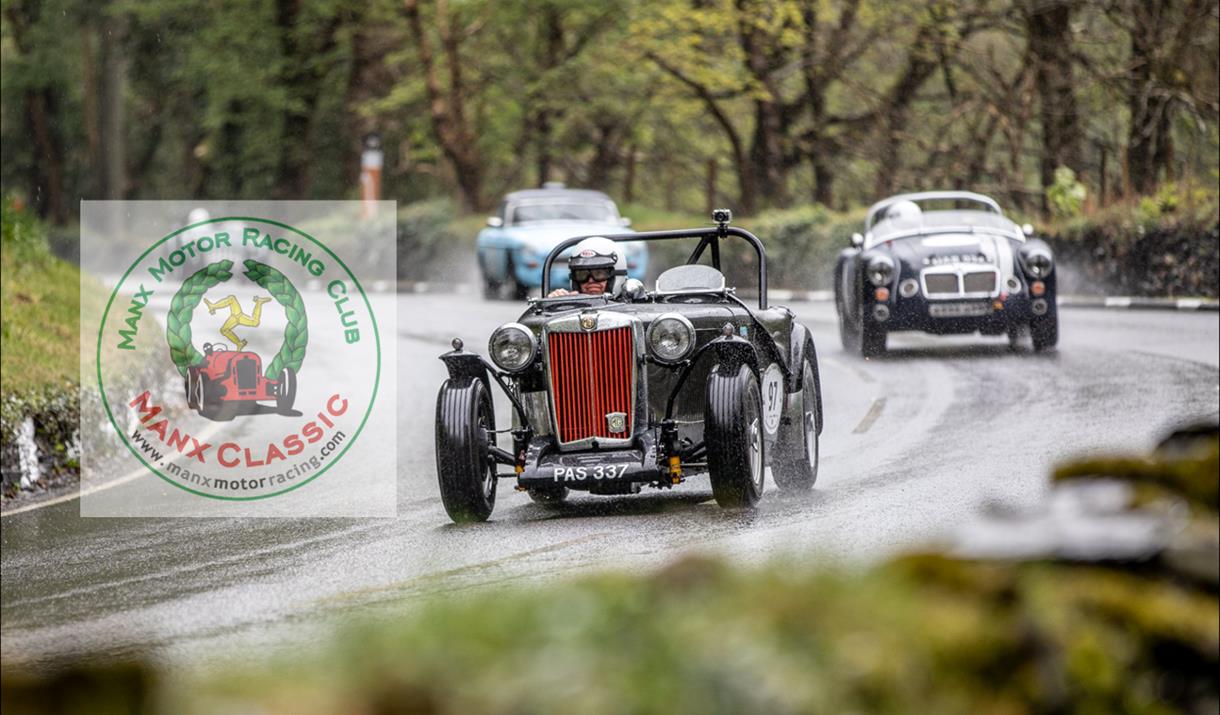 About
Founded in 1987, the club organises closed-roads events for vintage, classic and modern sports cars in the Isle of Man - the road racing capital of the world. The Manx Classic has been run for more than twenty years, and the Manx Motor Racing Club has a great track record of producing exciting and friendly motorsport events for classic and sports cars.
On Friday 28th April we move to the CREG WILLEY'S HILLCLIMB which runs through Glen Helen, north of Ballig Bridge on the TT course, before negotiating Creg Willey's hill, past Sarah's Cottage and on to Lambfell, finishing on the Cronk-y-Voddy straight. The course is approx 1.45 miles.
LIMITED SPECTATING. BEST DONE AT GLEN HELEN CAR PARK BUT YOU WILL NEED TO STAY ALL DAY. OTHERWISE, SPECTATORS ARE WELCOME TO WALK THROUGH THE TOP AND BOTTOM PADDOCKS.