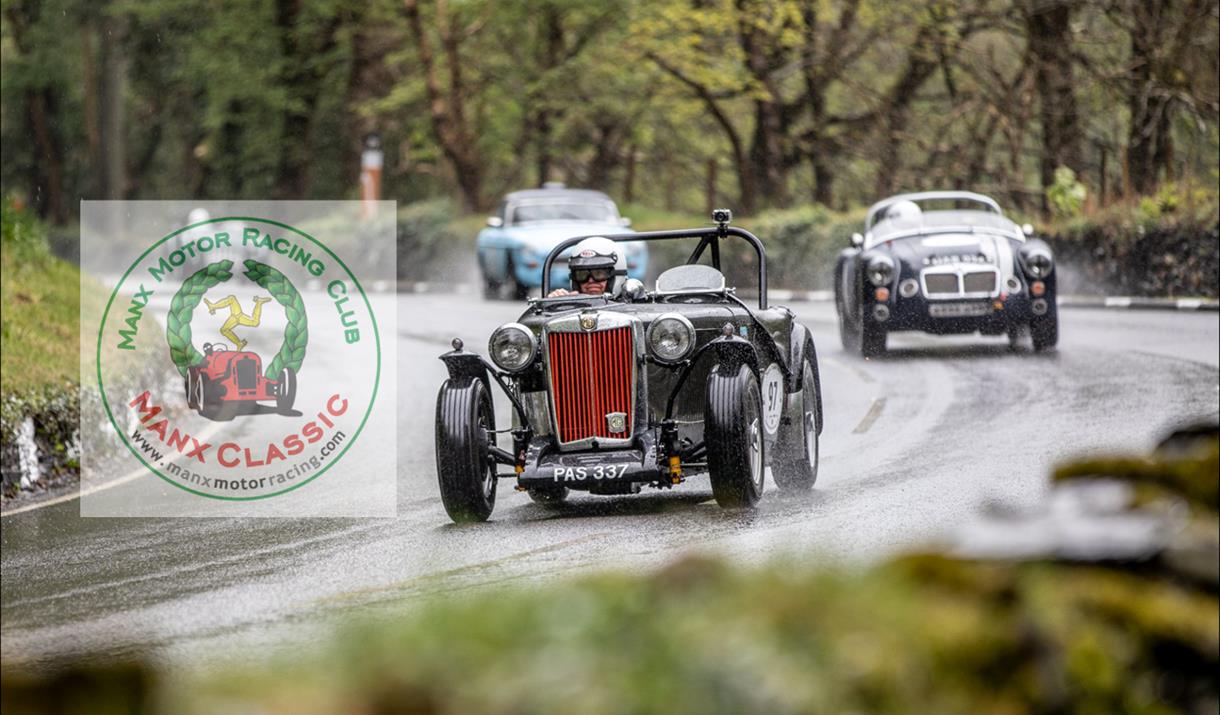 About
Founded in 1987, the club organises closed-roads events for vintage, classic and modern sports cars on the Isle of Man - the road racing capital of the world. The Manx Classic has been run for more than twenty years, and the Manx Motor Racing Club has a great track record of producing exciting and friendly motorsport events for classic and sports cars.
Our three hill climbs start on Thursday 27th April with THE SLOC - Located in the south of the Island, just north of Port Erin, the Sloc course is a real challenge for competitors with the bonus of providing spectators with safe viewing for the full length of the track. The spectacular views across the whole of the southeast of the island are a bonus, too. On a clear day, North Wales can be seen in the distance! From the bottom paddock competitors and spectators can see 75% of the course which runs for a distance of 1.06 miles (1700 metres) and climbs at an average of 1 in 14, rising by 421.26 feet (128.4 metres.)
THERE IS NO COST FOR SPECTATORS!