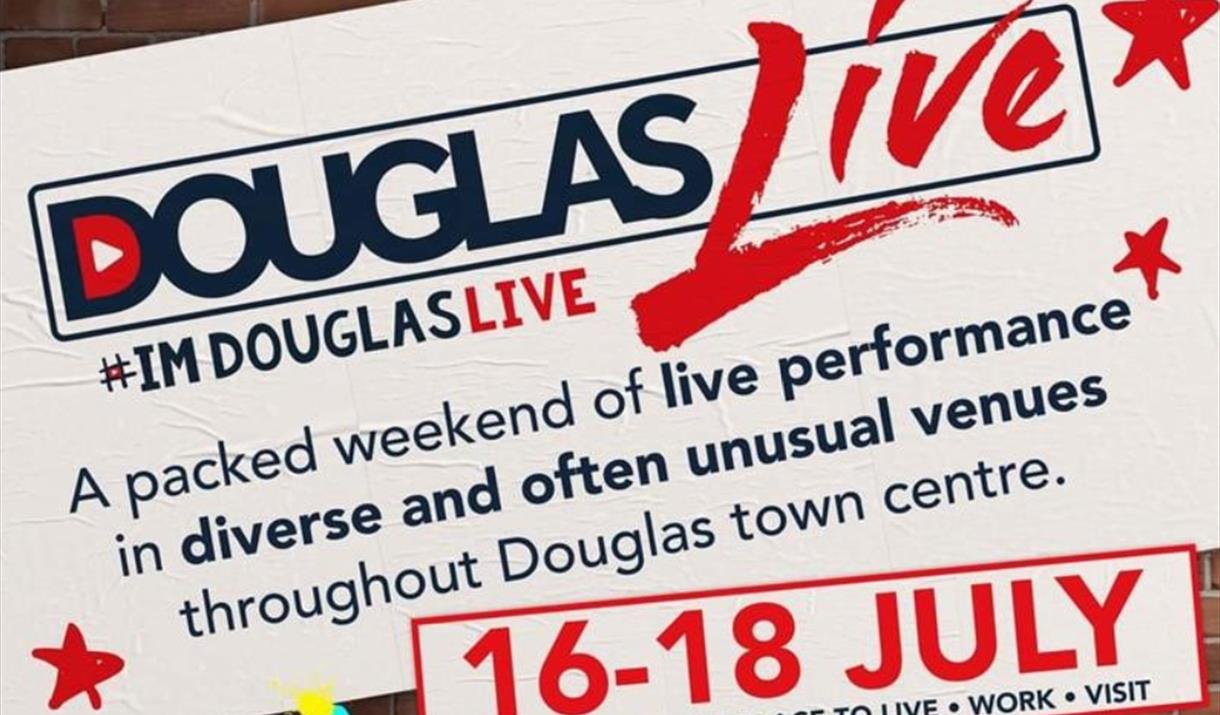 About
'Douglas Live" is the largest festival of live performance the island's capital has ever seen.

It has two main aims, to celebrate the rich variety of the performing and musical arts on the island and to stimulate the town centre economy during the quiet post-Christmas period. The event will matching artists with both orthodox and unorthodox venues. Taking place throughout Douglas Town Centre, there will be performances for all interests and ages, encouraging people to engage with the arts and with local businesses.

As well as showcasing the wide variety and talent of musicians on the island, we would also like to make it possible for performers with from other artistic disciplines to have the opportunity to participate in this event. These include artists such as poets, storytellers, dancers, comedians, actors, circus performers, or any other type of performance. Come and join us!