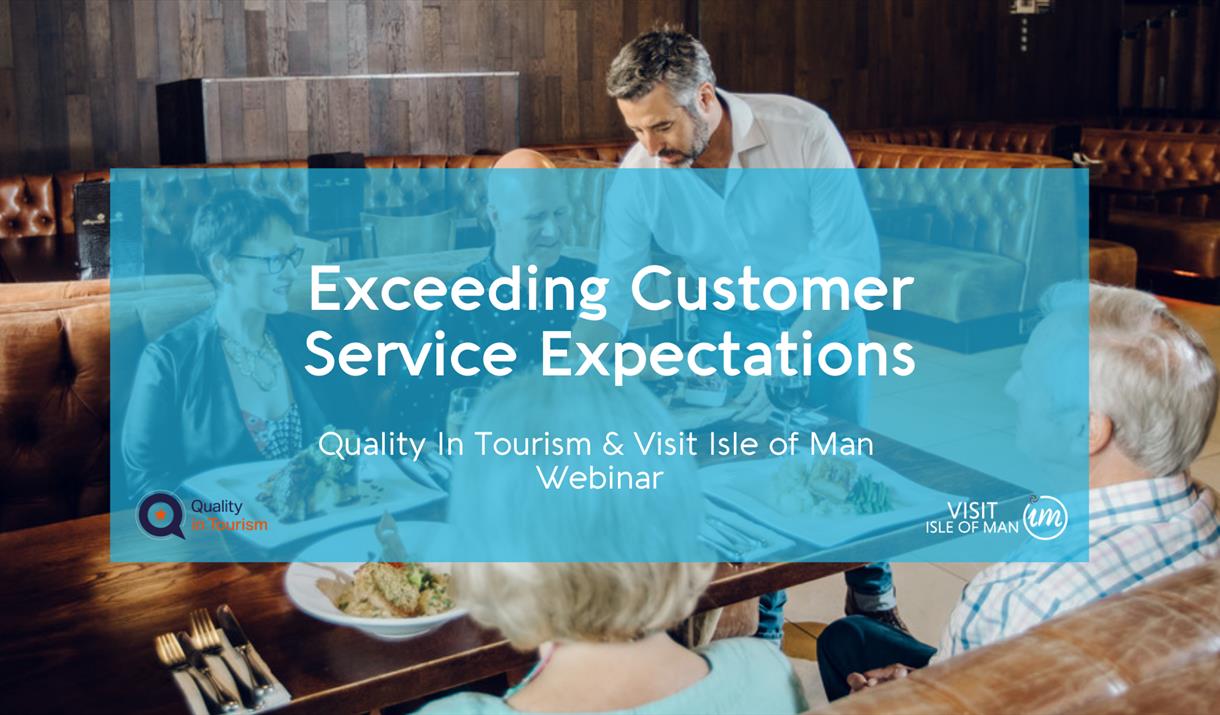 About
25th January 2021 – multiple times based on sector
Tourism and hospitality quality assessment provider; Quality In Tourism (QiT) and Visit Isle of Man are hosting this thought provoking webinar (adapted to each industry sector) which will provide operators, business owners and managers with advice and best practices on how to develop and improve the customer service experience, especially in light of COVID-19 and the subsequent changes in consumer expectations and preferences.
The webinar will be hosted by Deborah Heather of QiT, who will review what the most creative operators are currently doing to exceed customer service expectations - either with or without a significant amount of investment. Deborah will also discuss how these practices can be adapted for the Isle of Man market.
QiT will be adapting the webinar for each sector. When registering your place, please select the ticket type by your sector.
Webinar times for each sector are as follows:
· 10am - Self Catering / Serviced Apartments sector
· 11.30am - Hotels & Guest houses sector
· 1.30pm - Hostels, Parks Alternative Accommodation /Bunkhouses & Glamping sector
· 3pm - Eateries & Attractions sector