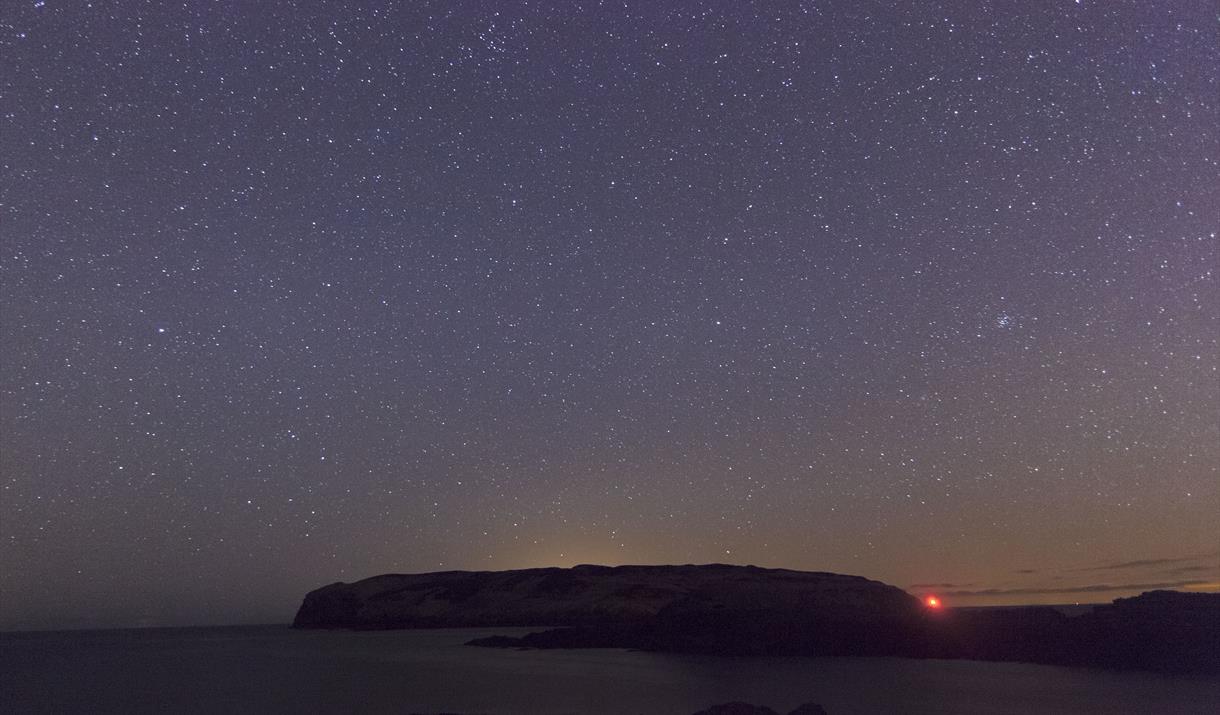 About
Discover the panoramic views from the southernmost tip of the Island, whilst at the Sound. With very dark skies and minimal light pollution, the Sound is the perfect site to enjoy the Manx skies.
The Sound car park is one of 26 registered Dark Sky Discovery Sites on the Isle of Man. With the help of Interpretation Boards on site, stargazers can fully enjoy the stunning views on offer in the Manx skies.
Advice and Safety:
The stargazing site is a large flat area, with possible trip hazards in the dark. Parking is available and telescopes could be used adjacent to parked vehicles. The area is unfenced with the cliff edge approximately 50 metres away from the car park.