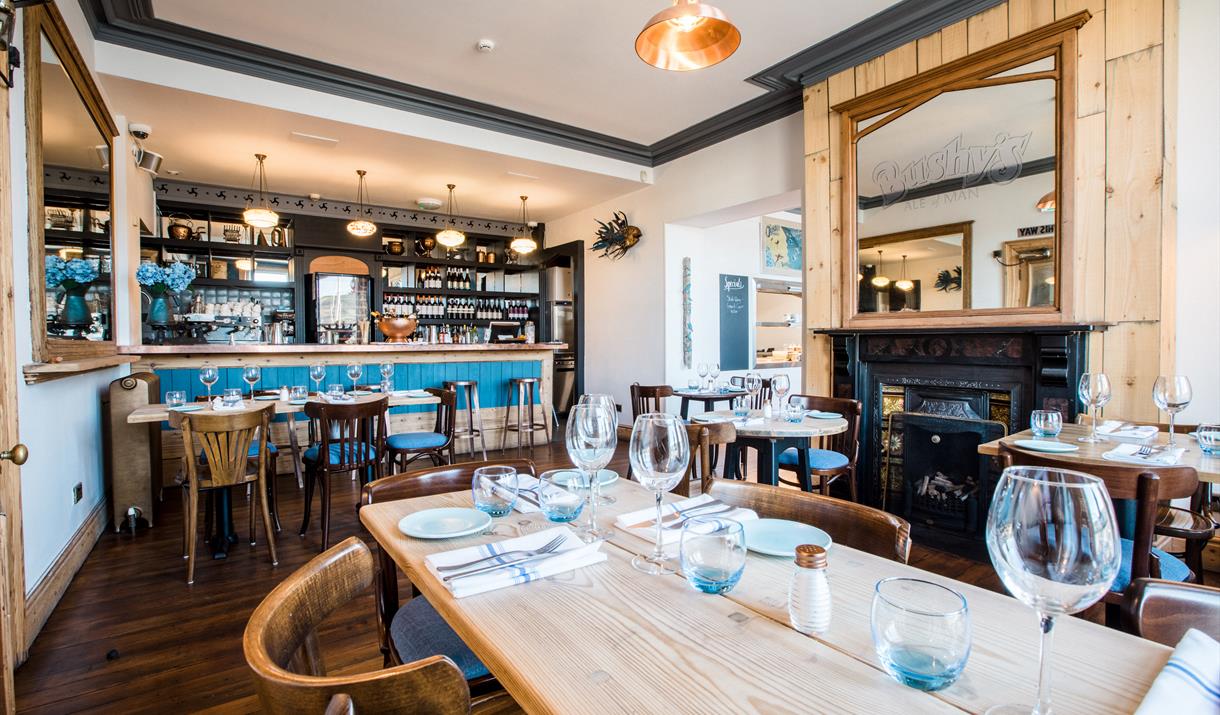 About
Little Fish at The Bay opened in August 2018, providing Port Erin with a new, vibrant dining option. Housed in the iconic Bushy's Public House The
Bay Hotel the restaurant offers casual dining in a beach side setting.

Combining freshly caught local seafood, refreshing cocktails and freshly brewed coffee, Little Fish at The Bay offers all day dining with stunning seaside views only a short walk from Port Erin town centre. Working with the freshest possible produce and using simple cooking methods the restaurant ensures that every dish is showcased to its full.

Our staff have a genuine passion for mouthwatering food and outstanding drinks.
Little Fish offers something for everyone – whether an intimate candlelit dinner and cocktails, a quick coffee on the go, or lunch in the sun with a group of friends