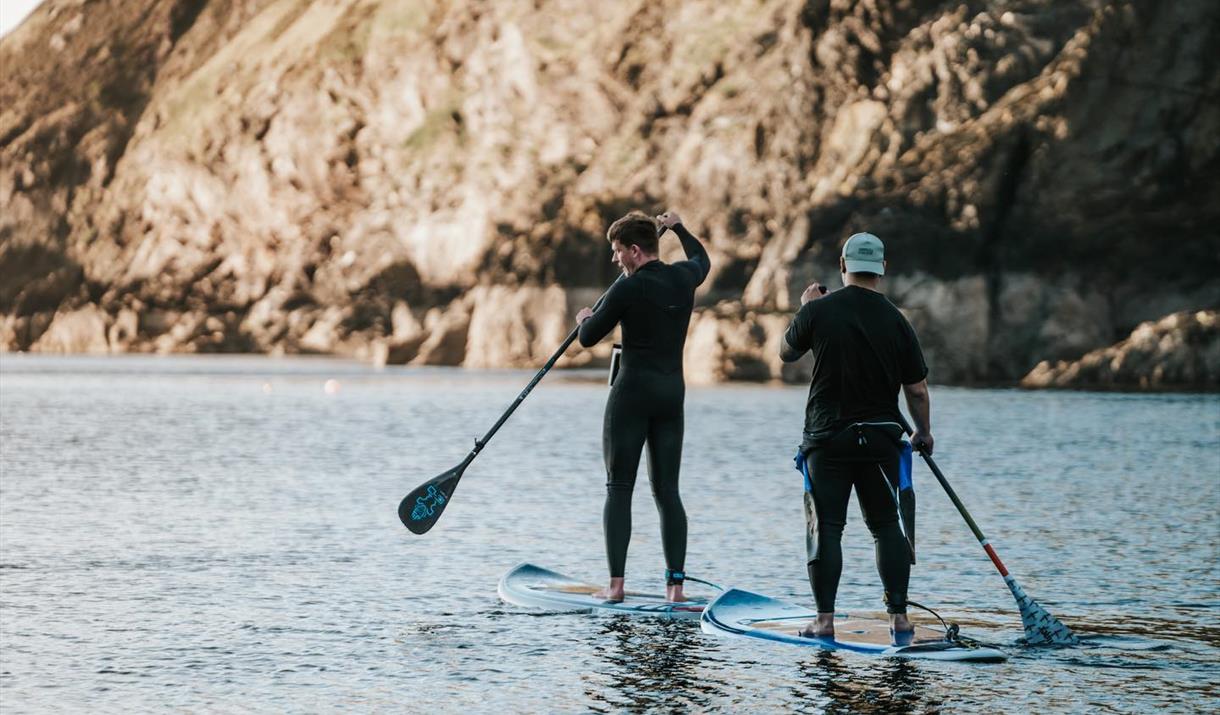 About
At Ebb & Flo Watersports, we host a wide range of water sport activities with equipment to match across the Isle of Man for visitors wanting to explore the scenic Manx coastline.
You'll find us bringing the fun to different locations across the island so you can learn to surf, paddleboard, kayak and more!
Our Activities
Bote Rover Nature Charters - New to water sports or a dedicated thrill seeker? Come and try out the Bote Rover Nature Charters, and explore the Manx coast in a unique way.
Surf SUP Sessions - Our 3-day surf SUP camp will teach you all the fundamentals of surfing Paddle-boards! Clients who demonstrate competency on the water will gain access to our SUP surf rental service.
Surfing Camps - Hop on a foam surfboard and ride the waves. It's that simple... right? Come test yourself with our surf camps.
Neon Nights Evening Paddleboard Sessions - Neon Nights Paddleboard sessions are hosted from 9pm until 12pm. As the sun goes down over the west side of the island, the lights on the boards become more prominent.
Paddleboard Daytime & Sunset Sessions - These paddleboard sessions are hosted throughout the day and towards sunset, allowing you to learn as a group or have a more personal experience with our 1-2-1 sessions.
Rentals
We also offer equipment for all occassions whether you're in need of a board or full equipment, we have you covered.