The Isle of Man isn't just about Instagram-worthy photo opportunities: it's the backdrop for some of the most exhilarating activities in the British Isles. While the island may have a reputation for its relaxed approach to life, even the most madcap adrenaline junkies will find something to get their pulses raising here.
Take to Two Wheels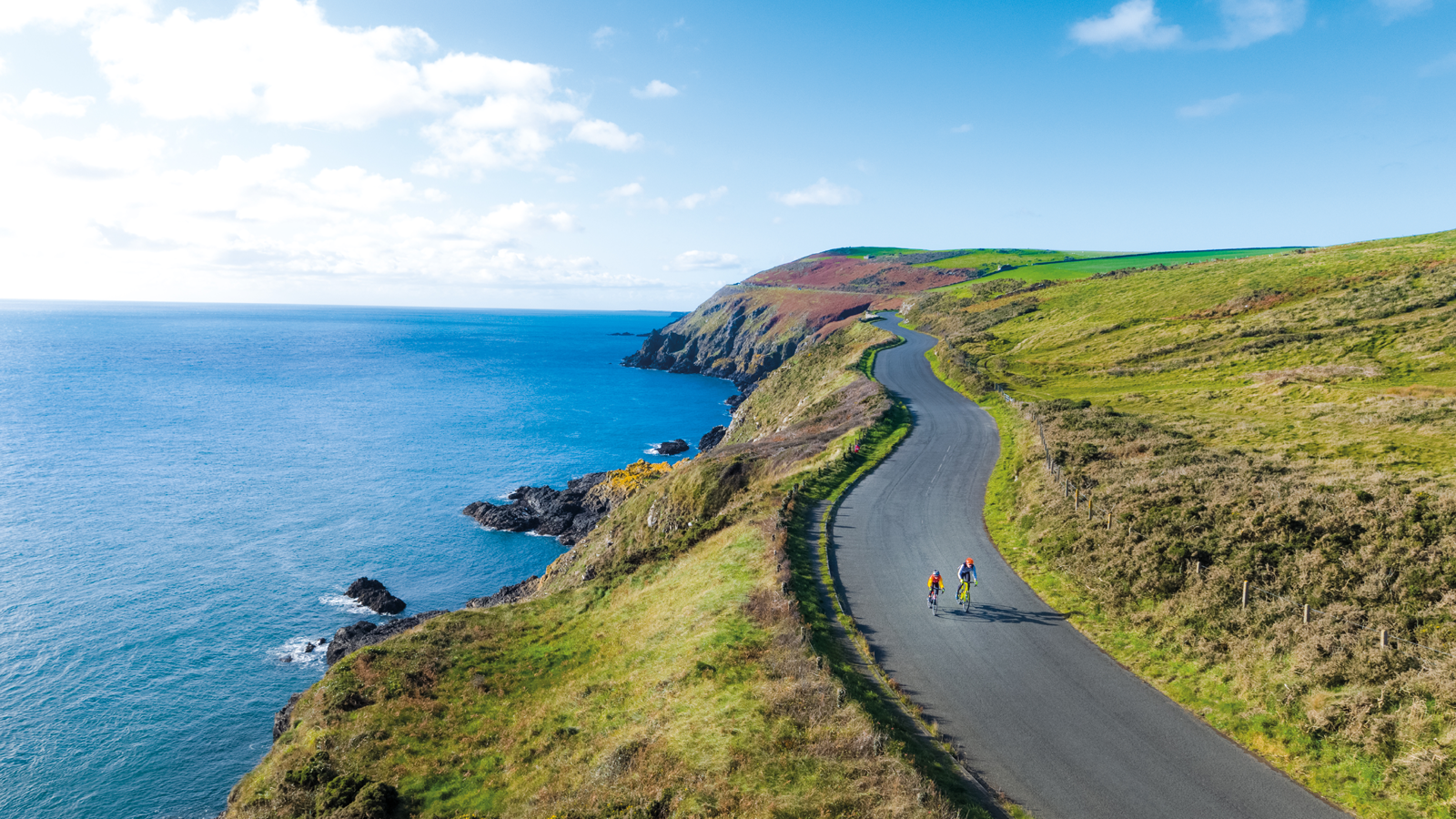 Whether you're looking for a new challenge or the chance to get out and about with friends and family, the island offers a wealth of terrains for epic cycling and mountain biking. Where else can you wind through beautiful country lanes, explore forests and scale challenging peaks on just one ride? And if you're not bringing your bicycle, Erin Bike Hut, Outdoors Ramsey and Green Wheelers Electric Bike Co all have bikes to hire.
Explore the Island's Hidden Shoreline by Kayak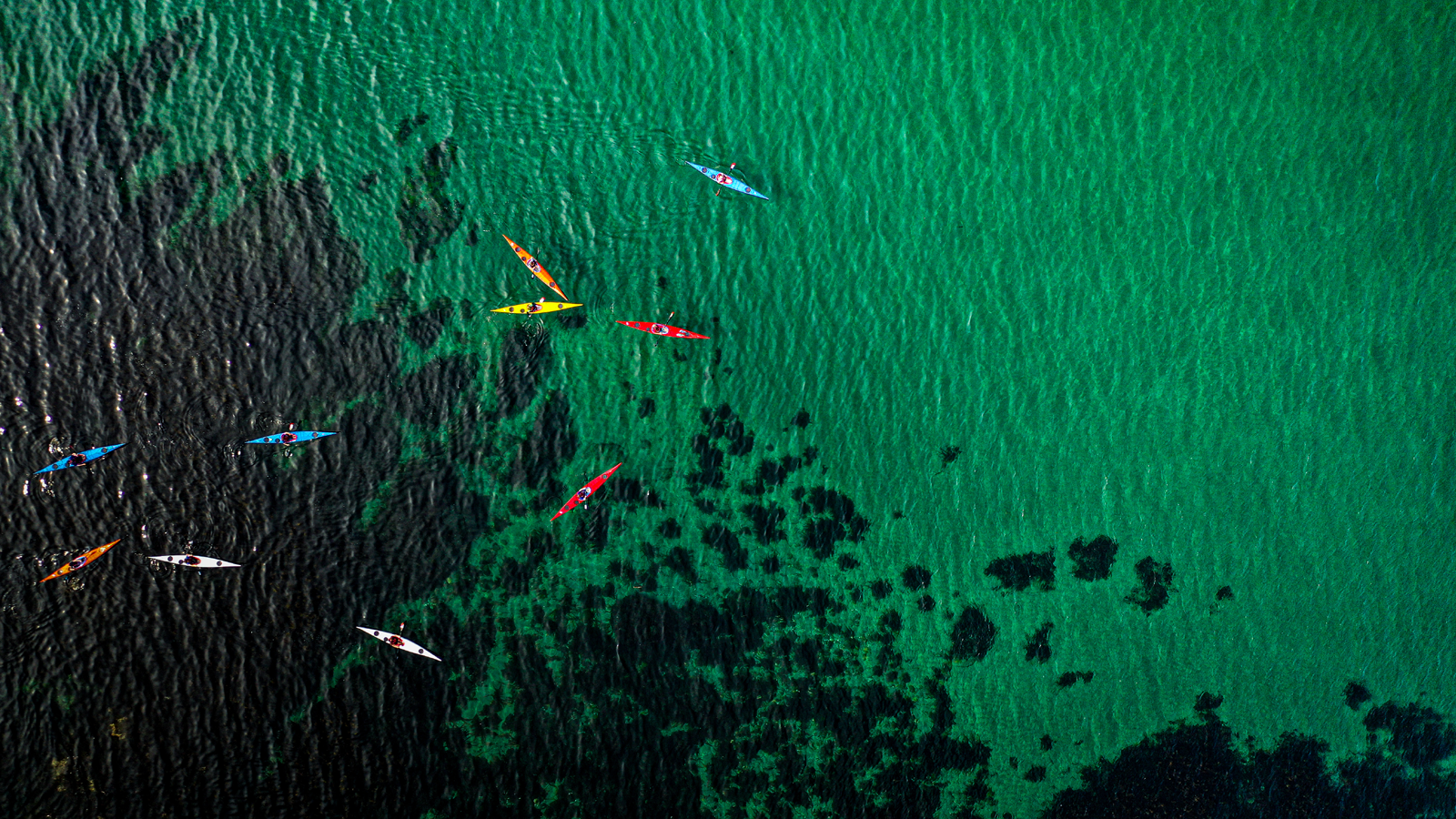 One of the premier destinations for sea kayaking in the world, everything comes together on the Manx coast, with its sandy beaches, and secret caves and coves. Yet, despite the spectacular scenery, it's the local wildlife that steals the show, with whales, dolphins, seals, puffins and birds of prey all paying regular visits to these shores. Local operators Adventurous Experiences, Sea Kayaking Isle of Man and The Venture Centre can all help you make this excursion a part of your Isle of Man itinerary.
Glide Along the Coastline on a Paddleboard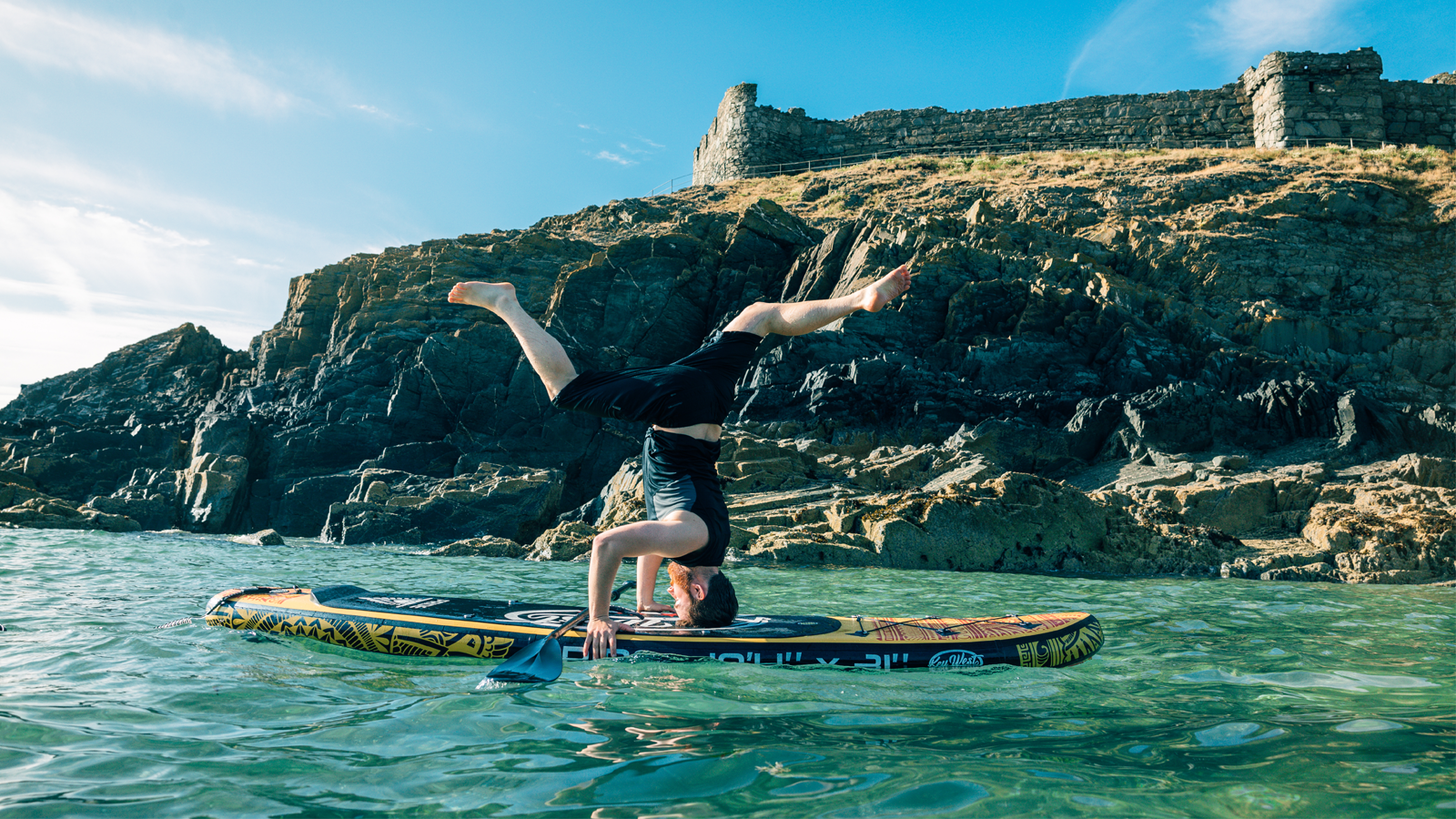 For a unique perspective of the island, you really can't beat paddleboarding, and with some 160km of coastline at your disposal, there's plenty to explore. The crystal-clear waters offer a wealth of sights – from shipwrecks and seals to bioluminescent algae that floats to the surface in a magical blue hue. Saltworks SUP and Port Erin Paddleboards offer lessons and adventures for all abilities, regardless of fitness level, for groups of all sizes, including one-to-one sessions.
Scale the Coastal Cliffs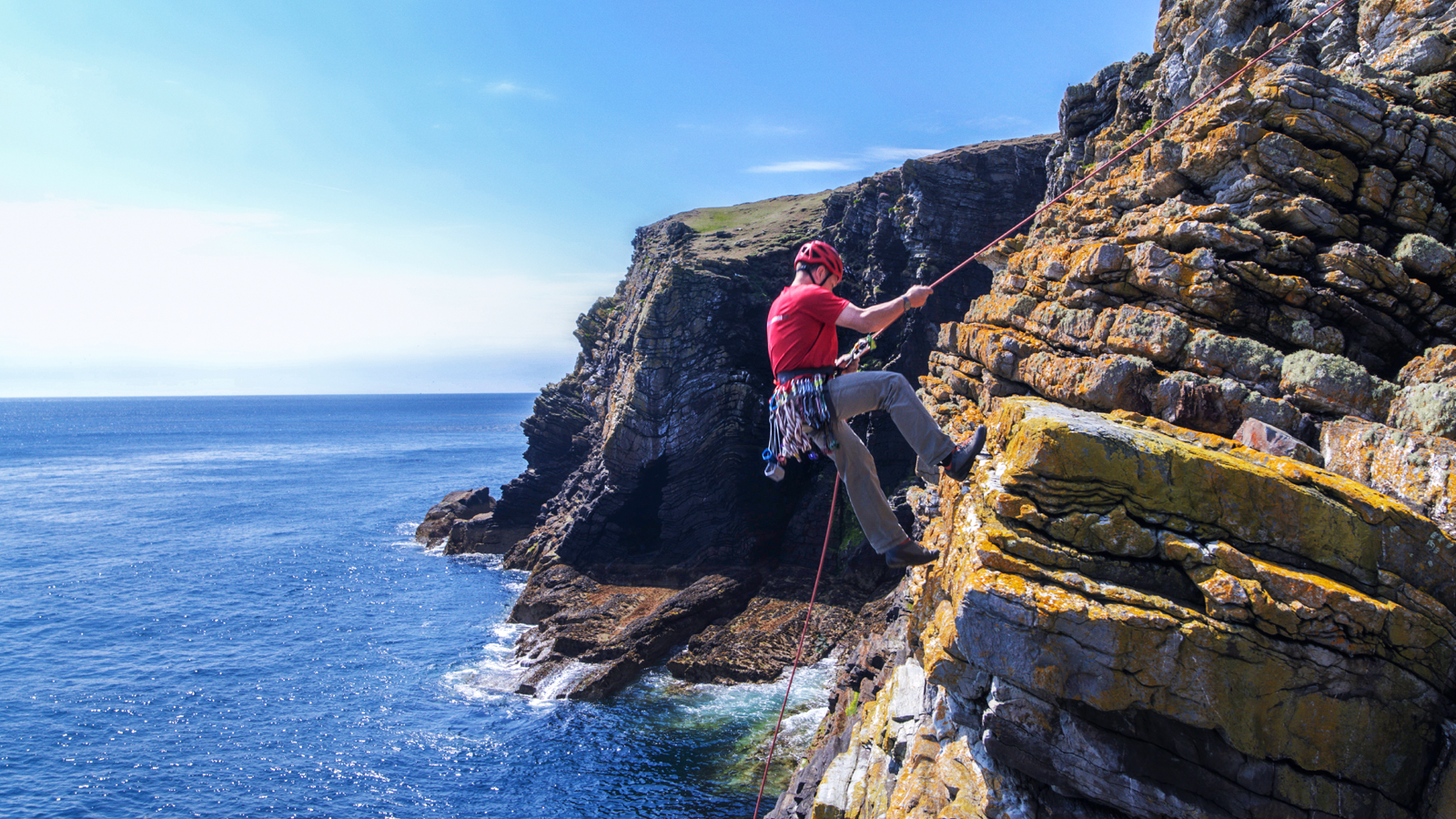 Have a head for heights? If so, why not test yourself with a panoply of climbing and abseiling challenges against the island's rugged cliffs. Adventurous Experiences and The Venture Centre offer rock climbing opportunities around the Manx coastline for children and adults, while Ape Mann Adventure Park in one of the island's largest plantations invites you to travel through the trees on a maze of ropes and zip wires.
Walk Around an Entire Nation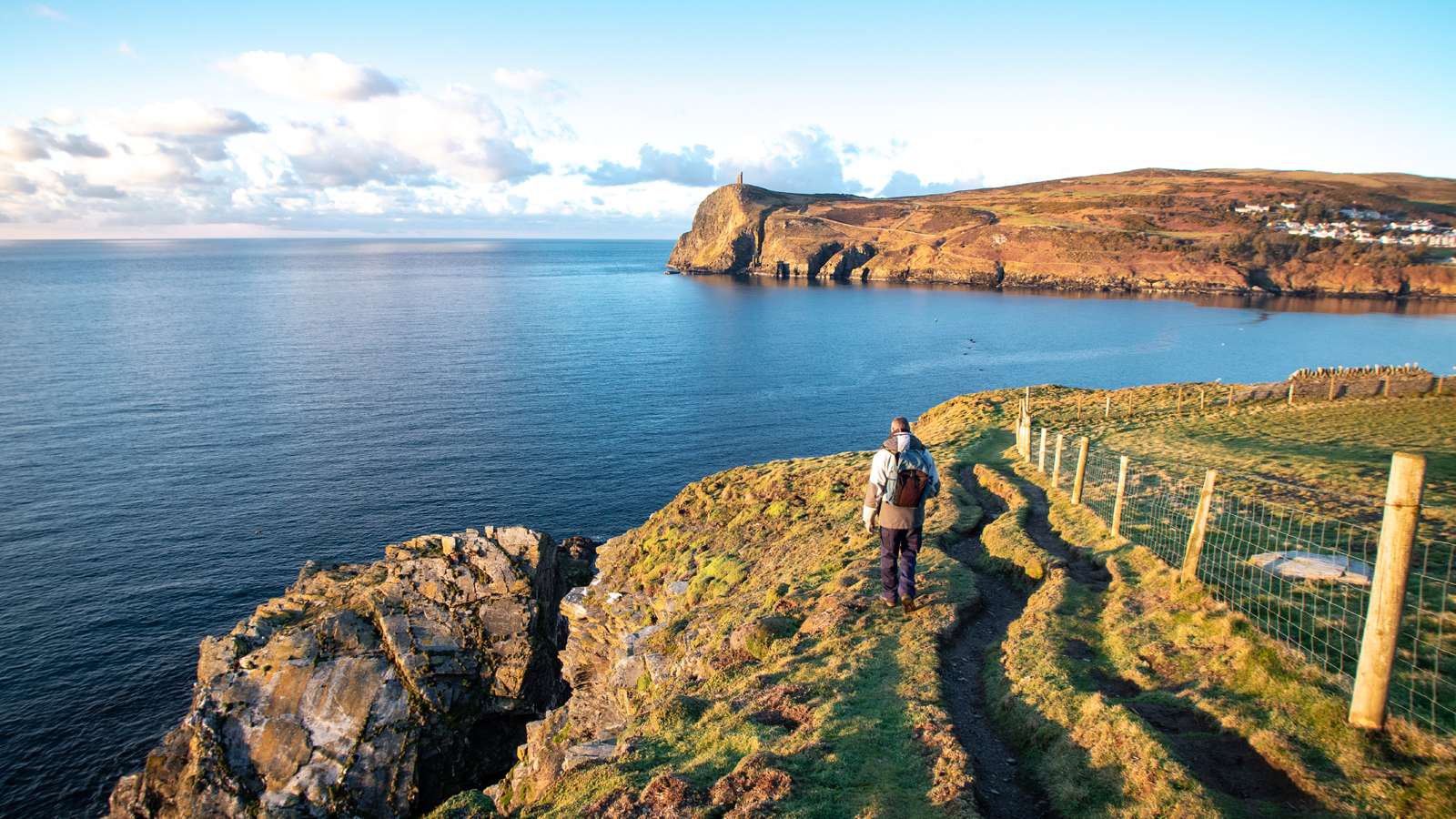 The Raad ny Foillan is Manx Gaelic for 'The Way of the Gull' and at almost 160km in distance, it's the island's most challenging or (depending on which way you look at it) rewarding hiking route. The footpath is an invitation for intrepid sightseers to explore the cliffs, wooded glens and open farmland that make up the island's rural beauty, with castles, local wildlife and beaches to explore along the way. Up for a challenge? Squeeze it all into a strenuous four-day hike or spread it out into a far more manageable 12-day jaunt.
Related